Effects Pedals
Ways to Shop
On Sale

Price Drop

Best Sellers

Open Box Gear

Restocks

Top Rated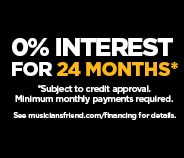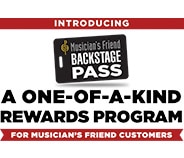 all
Open Box
Results 121 - 140 of 1262 matches
Page:
< Prev
1
...
5
6
7
8
9
of
64
Next >
Top Rated

$159.99

List:

$219.99

$140.79

Compare

Compare Now

site1prodH83075

Best Seller

Compare

Compare Now

site1prodH96619

Sale

Compare

Compare Now

site1prodJ00335

Top Rated

$168.00

List:

$210.00

$147.84

Compare

Compare Now

site1prodH81673
Best Seller

$129.99

List:

$194.99

$114.39

Compare

Compare Now

site1prodJ19642

Top Rated

$199.50

List:

$279.99

$175.56

Compare

Compare Now

site1prodH83643

Price Drop

Compare

Compare Now

site1prodJ00228

Price Drop

Rocktron Banshee Talk Box

The Banshee has its own internal preamp, amp, and horn driver. Simply plug it into your pedalboard and run the...

Compare

Compare Now

site1prod154218
Best Seller

Compare

Compare Now

site1prodJ11716

Best Seller

Compare

Compare Now

site1prodJ27374

Best Seller

Boss AC-3 Acoustic Simulator

How many times have you been onstage or in the studio with your electric guitar, and wished that you'd brought...

$129.00

List:

$201.50

$113.52

Compare

Compare Now

site1prod151043

Top Rated

Compare

Compare Now

site1prodH84536
Guitar pedals and effects pedals are a crucial piece in any guitarist's repertoire. Able to lift your sound from ordinary to extraordinary, these pedals play an important role, especially when you're playing live and in the studio. If you're looking for a way to help ensure your playing stands out from the pack, guitar pedals and effects pedals are definitely the way to go. Some of our most popular brands in this category are Digitech, Korg, Boss, Electro-Harmonix, Line 6, Moog, Ibanez, Dunlop, MXR, Fulltone, and much more.

We all have our favorite guitar riffs. They may span genre, playing style, and decade, but one thing they all probably have in common is that they were brought to life with help from a guitar effects pedal. Now, whether you want to recreate the riffs you love or unleash some new ones of your own, you'll have no trouble finding what you need here.

So, what type of pedal is right for you? Well, that's a matter of personal preference. Are you looking for some serious effects? Then feast your ears on an option like the B9 Organ Machine Guitar Effects Pedal from Electro-Harmonix, which turns your guitar into a full-bodied electric organ. Another great option is the Windowpane Silicon Fuzz Guitar Effects Pedal from BBE. This pedal is packed with seriously creamy fuzz tones that capture the authentic sound of some legendary performers. Maybe you'd rather the Soul Food Overdrive, or a Big Muff-Pi, or an analog delay, it doesn't matter what kind of effect you're after, you'll find it here. Looking for a lush reverb pedal? Check out the Digitech Polara, featuring Lexicon Reverb sounds, this pedal will surely add texture to your sound.

Of course, in this section you'll also find plenty of practical pedals such as the TU-3 Chromatic Pedal Tuner from Boss and the Electronic Polytune 2 Pedal Tuner from TC. Pedals such as these will ensure that you're all tuned up and ready to roll when you hit the stage.

Whether you're a hobbyist who's playing for fun or a pro on tour with the band, a solid collection of guitar and effects pedals can go a long way in helping you create a signature sound. So what are you waiting for? Find the pedals that are right for you and get ready to rock!

Effects Pedals Starting at: $14.99