DW Single Drum Pedals
Ways to Shop
Best Sellers

Open Box Gear

Top Rated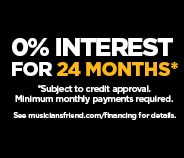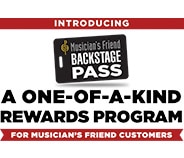 all
Open Box
Results 1 - 9 of 9 matches
Top Rated

Compare

Compare Now

site1prodH89142

Top Rated

Compare

Compare Now

site1prod712879

Top Rated

Compare

Compare Now

site1prodH79847

Top Rated

Compare

Compare Now

site1prod712877
Best Seller

$479.99

List:

$799.99

$422.39

Compare

Compare Now

site1prodJ10050

Best Seller

$319.99

List:

$533.99

$281.59

Compare

Compare Now

site1prodJ04136

Top Rated

Compare

Compare Now

site1prod712888

Best Seller

Compare

Compare Now

site1prodH78418
Best Seller

$149.99

List:

$249.99

$119.99

Compare

Compare Now

site1prod712889
Enthusiast-made and enthusiast-played: that's the quickest way to sum up DW single drum pedals. When Drum Workshop started, it wasn't strictly business. In fact, the company was created to finance a percussion teaching studio and their products turned out so good that they went into manufacturing full-time. Their history really tells the story of why DW hardware is so great - it's designed by experienced drummers with a focus on quality over profit. That means no cut corners and no shortcuts... just a solid selection of some of the greatest pedals on the market.

The best news of all may be that you don't need to be a rock star to afford a DW single drum pedal. Even if you're a beginner or hobbyist, you can get a great deal with the DW 2000 Series Single Bass Drum Pedal. In DW's own words, this entry-level line is perfect for "students, weekend warriors and working drummers alike." And the more features you want on your pedal, the more options you get working your way up the selection: the DW 3000 Series Single Bass Drum Pedal adds a second chain, the 5000 series gets an upgrade in its bearings, and the 6000 Series Turbo Single Bass Drum Pedal uses a turbo cam for super high-speed beats.

If you're searching for a pedal that's really exceptional, you'll want to check out the DW 9000 Series Single Bass Drum Pedal. Available in two versions, one standard and one with an "eXtended" footboard, these flagship models are favorites of legendary drummers like Scott Crago and Dave Grohl. Maybe that chain is still not your style, though? If you're a direct drive aficionado, don't miss the DW Machined Direct Drive Single Bass Drum Pedal. Drum Workshop really did their homework developing this aluminum beauty, and its performance and feel are like no other drum pedal.

No matter which DW single drum pedals you like best, you can count on any model in this section to more than pull its weight on the stage. Every Drum Workshop pedal is built to perform - the only thing that you have to decide is what model makes the best fit for your budget, preferences and musical needs.