DW Drum Pedals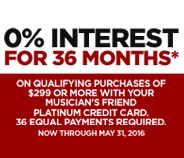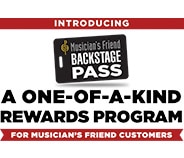 all
Open Box
Results 1 - 31 of 31 matches
Top Rated

Compare

Compare Now

site1prodJ04135

Top Rated

Compare

Compare Now

site1prodH89943

Top Rated

Compare

Compare Now

site1prodH89142

Top Rated

$239.99

List:

$399.99

$211.19

Compare

Compare Now

site1prod712880
Top Rated

Compare

Compare Now

site1prodH89143

Best Seller

$199.99

List:

$333.99

$175.99

Compare

Compare Now

site1prodH86255

Top Rated

Compare

Compare Now

site1prod712879

Top Rated

Compare

Compare Now

site1prodJ04136
Top Rated

$999.99

List:

$1,666.99

$639.99

Compare

Compare Now

site1prodJ10055

Top Rated

Compare

Compare Now

site1prodH79847

Top Rated

Compare

Compare Now

site1prod712877

Best Seller

$499.99

List:

$833.99

$439.99

Compare

Compare Now

site1prodJ10050
Top Rated

Compare

Compare Now

site1prod442122

Top Rated

Compare

Compare Now

site1prodH79849

Top Rated

Compare

Compare Now

site1prod712878

Best Seller

Compare

Compare Now

site1prodH78413
Best Seller

Compare

Compare Now

site1prod712889

Best Seller

Compare

Compare Now

site1prodH78418

Best Seller

Compare

Compare Now

site1prodH89934

Top Rated

$149.99

List:

$249.99

$131.99

Compare

Compare Now

site1prod712888
Best Seller

Compare

Compare Now

site1prod442123

Best Seller

Compare

Compare Now

site1prod445177

Best Seller

Compare

Compare Now

site1prod417022

Best Seller

Compare

Compare Now

site1prodJ25146
Best Seller

Compare

Compare Now

site1prod442125

Best Seller

Compare

Compare Now

site1prodH89933

Best Seller

$19.99

List:

$33.99

$17.59

Compare

Compare Now

site1prodH89942

Top Rated

Compare

Compare Now

site1prodH89945
Best Seller

Compare

Compare Now

site1prodJ25144

Best Seller

Compare

Compare Now

site1prod400061

Compare

Compare Now

site1prodJ25122
When it comes to music, the best equipment is often made by the most passionate enthusiasts. That's certainly the case with Drum Workshop, which began as a teaching studio. When Don Lombardi founded the studio, he and his student John Good put together a small shop to pay the bills. When they released their first product, an adjustable-height trap seat, they couldn't have foreseen that their modest operation would eventually grow into one of the world's leading builders of drums, hardware and pedals - but that's exactly what happened.

Fast-forward to today, and you'll find a selection of DW drum pedals that's got plenty to offer to any drummer, from the first-day beginner to the seasoned veteran. For learners and performers looking for an entry-level option, start your search with the 2000 Series. These pedals are all-metal and easy to play, making DW's build quality accessible to any musician. If you want just a little bit more out of your pedal, you can step up to the 3000 Series, which add double chains and turbo drive systems to take reliability and precision even higher.

Next in the lineup are the DW 5000 Series bass drum pedals. Like all of their '5000' hardware, the pedals are performance-oriented: no frills, just a solid pedal that's responsive and durable. Their aluminum hex shaft and dual-chain sprocket give them a surefooted feel, and they come in both standard and turbo drive so you can choose whichever best suits your drumming style. If you're looking for something a bit lighter and more vintage-feeling, consider the 6000 Series as well. These are designed based on DW's earliest bass drum pedals from the 1970s, with a lightweight radius rod and single-chain drive for a softer touch.

Are you the sort of drummer who demands only the best of the best? If so, then direct your attention to the flagship DW 9000 Series. These are the bass drum pedals that make DW the industry standard. For starters, they're made out of steel, so they can stand up to the physical demands of prolonged touring. What really sets them apart, though, is their drive system that uses a "floating rotor" design, making them unbelievably accurate and responsive. They also have an adjustable cam, so you can adapt them to any musical environment. The versatility and speed of the 9000 Series bass drum pedals have made them go-to equipment for world-class drummers like Dave Grohl and Scott Crago.

Don't be afraid to experiment with your setup until you've put together a configuration that delivers exactly the sounds you want. With Drum Workshop pedals driving your bass drum, you'll have the responsive, long-lasting gear you need to make the most of your skills on the skins.