PreSonus Live Sound Packages
24-Month Financing*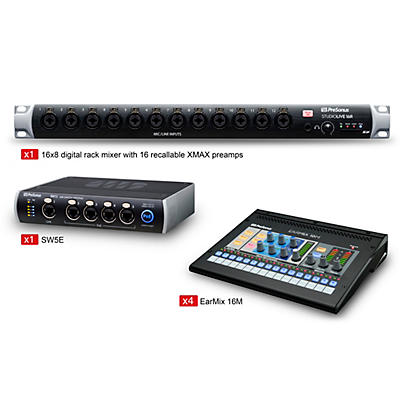 Or
$117
/month^ with 24 month
financing* Limited Time.
Details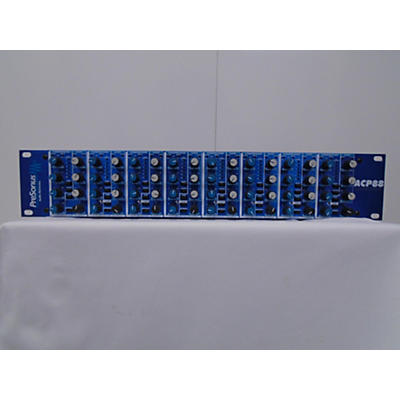 Good Condition
If you've been in the pro audio industry for any length of time, you're probably familiar with PreSonus already. If not, here's a quick primer: they're one of the most well-known builders of high-end audio hardware and software. Known for their mixers and DAWs, PreSonus does a great job with both sides of the digital equation - and in their live sound packages, they've really taken advantage of that. It's the great combination of a PreSonus mixer with the software running on it that really makes them stand out.
The lifeblood of any PreSonus live sound package is their StudioLive 16.0.2 Digital Mixer. It's the perfect example of how they can put a lot of power at your fingertips. For starters, since a lot of this mixer's features are software-based, there isn't the need for a whole lot of complex electronics inside. That makes for a console that's smaller and lighter than you'd expect, which is great for compact or portable live sound setups. If you've ever used one of the bigger StudioLive boards, just think of the 16.0.2 as their little brother: it can deliver performance like its bigger siblings, but it's small enough to sit in the backseat.
When you take a look at the PreSonus live sound packages in this section, the first thing you'll probably notice is that each one has a different set of loudspeakers. That's what sets them apart - so choosing the right one for your needs is as simple as deciding which cabinets you'd like to pair with the StudioLive 16.0.2 mixer. The speaker options include brands like QSC, Harbinger, EV, Mackie and Yamaha, so you've got some fantastic models to choose from.
A simple truth is that the sound quality of any PA system depends on the build quality of the equipment that goes into it. With PreSonus live sound packages, there will never be any doubt that those components are rock-solid. From their own impressive StudioLive 16.0.2 mixer to all the high-end PA speaker cabinets they're offering to go with it, everything PreSonus has to offer here is an amazing performer that you can be proud to add to your live sound setup.