Live Outside the U.S.? No problem!
We are pleased to provide an enhanced international shopping experience for customers in over 100 countries, with support for many more coming soon. As you shop internationally, we'll only show you items that ship to your country.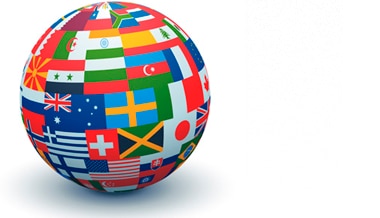 International shoppers get the benefit of:
Prices shown in local currency
Guaranteed exchange rate at checkout
Guaranteed order totals (including shipping fees, duty and taxes)
Cost-effective international shipping
100% Satisfaction Guarantee and No-Hassle Return Policy
To shop internationally, look for the "Ship To" flag in the Services section at the bottom of the website and verify that it corresponds to the desired shipping destination. Click the "Ship To" flag to change countries, if necessary, and continue shopping as usual. Frequently Asked Questions
Not seeing the gear you're looking for? Call us at 1-800-449-9128. Feel free to contact us with your requests or questions.
Special notes:
All electronic items are built to USA electronics specifications and may need additional modifications or converters in countries other than the USA and Canada.
All DVDs are encoded for USA and Canadian use.