Baptiste Le Goff, a software developer and product manager at Arturia, details his approach to creating modern synthesizers inspired by a vintage vision.
---
By Neal Andrew Emil Gustafson
The HUB: Thanks for taking the time to chat! Would you mind giving our readers a sense of your role and what you're currently working on at Arturia?.
Baptiste Le Goff: I work now as a product manager at Arturia —mainly—on the V Collection 6 Virtual Instrument Bundle, 3 Filters You'll Actually Use and 3 Preamps You'll Actually Use audio effects. 
Actually, I started at Arturia as a software developer, which was my first "real" job.
I studied computer science in France, and I attended this internship in Arturia in software development. Then, I worked on the Synclavier V, my first real project. So I worked a lot with Cameron Jones at the time, and I was the lead developer on that one.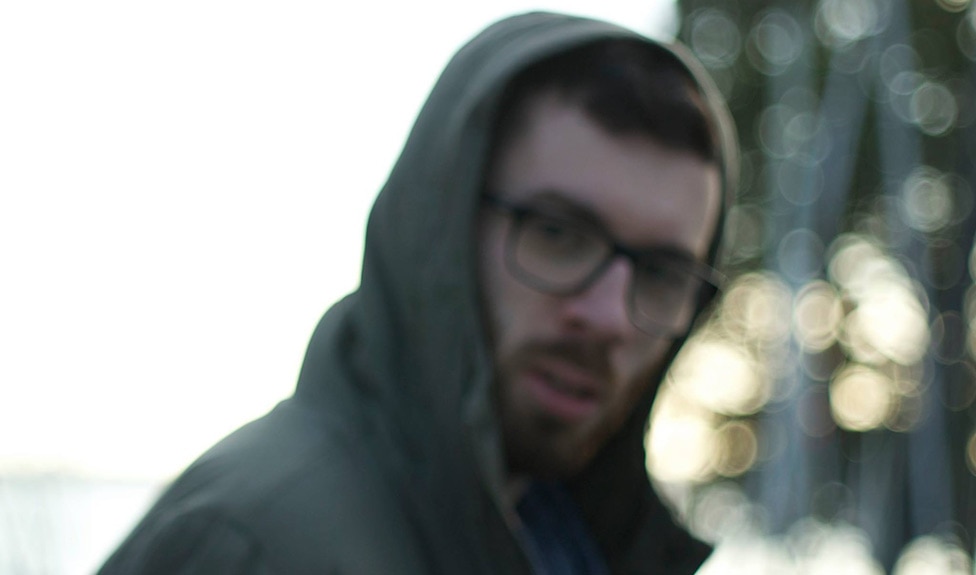 The HUB: Are we talking about DSP development?
BLG: Not the DSP development. On the Synclavier V, Cameron took care of all the DSP. I developed the shell around the UI, the interaction, and the user experience.
The HUB: We spoke with Cameron recently and he mentioned how thankful he was to Arturia for your abilities in these departments, allowing him to just hand in the DSP and, figuratively, walk away.
BLG: Yeah, and obviously, we thank him for the DSP engine!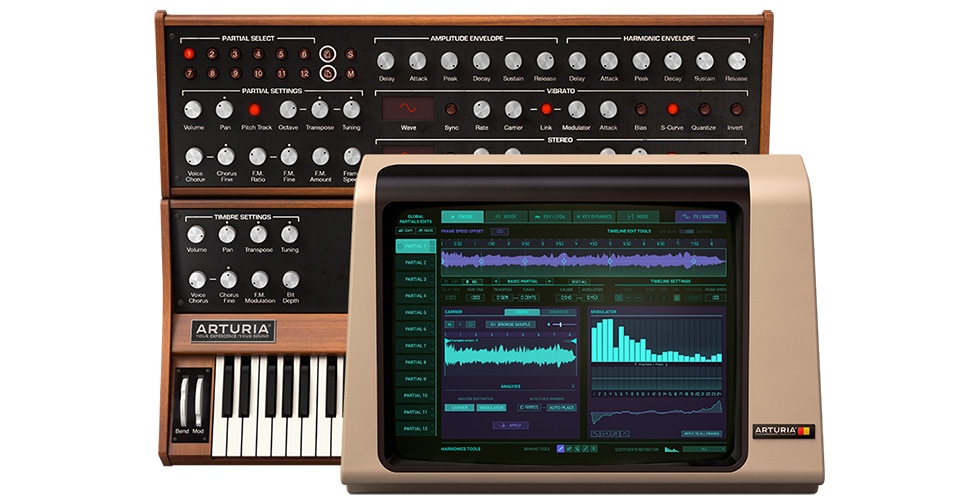 The HUB: It sounds like a fantastic partnership! Are there any other products that you have overseen the production on while at Arturia?
BLG: I forgot to mention one of the best-selling synths we have! The Arturia DX7 V—an emulation of the famous Yamaha DX7—which was my first synthesizer as a project manager, and I very much enjoyed working on.
The HUB: That came in the V Collection 6, correct?
BLG: Yeah, exactly. I love FM Synthesis, I loved the Yamaha DX7.
At that time, Glen Darcy was still at the company, and along with Sebastian they said, "This is your first project. This is the DX7 V. We know you like FM synthesis, so here it is".
So, I started out with a white sheet and said, "Okay I'm going to design the interface—that's 40 years old now—and have to take the legacy of this amazing engine into the future."  We all know it's a poor interface on the original hardware, because at the time, there were no other ways to create a better UI.
The HUB: I feel like with the Arturia DX7 V, this is the first time anyone has ever been able to interact with FM synthesis in the way that it was truly designed for.  Where you actually can see the waves crashing into each other, and figure out how the frequencies modulate one another.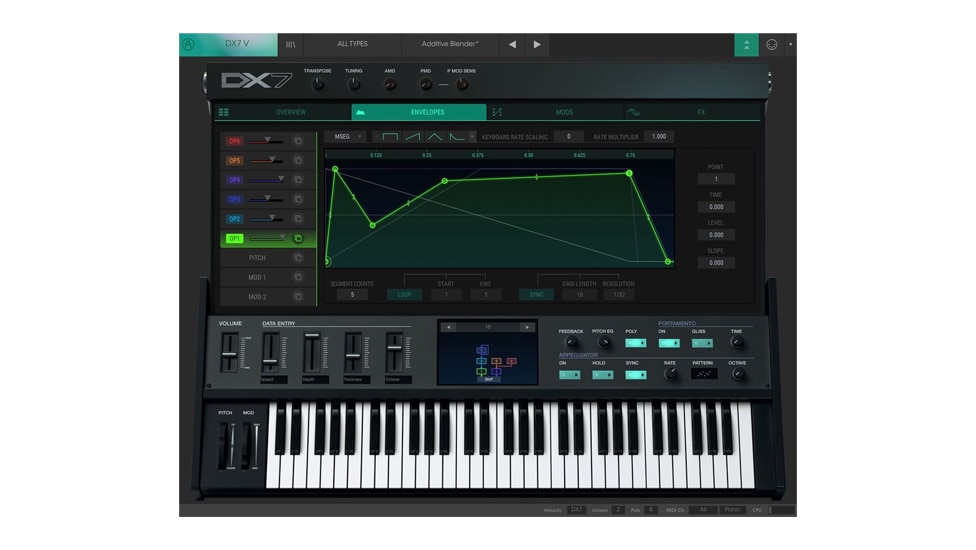 BLG: We tried to provide any help we could with graphical elements, that's really important for us. We tried to democratize complicated stuff with really good  graphical organization, and a great recent example for that is Arturia's Pigments synthesizer. As you can tell, it's a lot of visual graphics and feedback animations.
The HUB: What were some of the big products that Arturia announced this year? Which ones did you work on, including Pigments?
BLG: That project combines Arturia's twenty years of experience, because we've done software synthesizers, hardware synthesizers, drum machines, controllers, modular synth racks, and now we're also doing audio interfaces, with the AudioFuse series.
We have this ecosystem of intellectual property—and departments/teams—at Arturia and everything is kind of separate, but we do talk to each other. This was one of the few examples where every one of the company's separate areas got involved in that project.
For example, one of our salesmen—he loves Pigments so much—he couldn't  sleep at night because he was too obsessed with it, and he ended up doing ten or fifteen presets for the final release, and that's great!
The HUB: That's awesome!  How many presets are shipping in Pigments, right now?
BLG: It's six hundred, for now. We're going to provide more and more, and we're going to make all the products with new engine types, and maybe new modulation sources as well.
The HUB: It seems like it's built upon a lot of the development work that Arturia has put in over the years; an amalgamation of all that. What is the biggest thing that you think sets Pigments apart from—not only just the Arturia product line, itself—the market as a whole?
BLG: First, it's usability. The name actually comes from one of the design companies we work with. One of the designers said, "When I use that, it's like I'm painting with sounds", and that's where Pigments came from.
You just grab a source—with a color—and just put it there, and/or put it here, it's really easy to use.
Second, the sound. You have wavetables, you have FM phase distortion, and you have this amazing visual engine, and all this heritage of DSP and UX that we've been doing now for the past nineteen years. Actually, twenty years, this year!
The HUB: What a fantastic convergence of Arturia's "Greatest DSP and UX Hits!" What other products did Arturia announce at NAMM this year?
BLG: At NAMM this year, we announced the Arturia MicroFreak Hybrid Synthesizer, which is being very, very well received by the public, so we are very excited about that!
It's like a UFO in the synthesizer world, it's really inspired from modular synthesizers. It's more like an accumulation of what we have thought of making music—personally—outside of the company.
We wanted to make something really different  and not another synthesizer with just basic capabilities. You see—the keyboard—it's printed circuit board touch plate, aftertouch, and spice and dice, it's very cool to use.
The HUB: It's very cool!
Especially, watching the demo video, which usually, that's a weak spot for some companies. No weak spot here. The demo video for MicroFreak is really, really good. It does a great job of narrating the story and showing all the features—without it feeling like a manual—and how those features uniquely interact.
What do you think about Arturia's products being offered, that are either in line to broader market trends—relevant features, innovative, or what users want—or are completely different to those trends in this category?
BLG: It was kind of a bet, actually, with MicroFreak, as we tried to do something that we liked, personally.
I remember Frederic (Arturia's President) saying recently, "I'm not sure, I don't know if it's going to work, this is so different."  
We couldn't say for sure that it's going to work, and that's the thing, it's different—the weird, the freak stuff—and that's what made it one of the highlights of the NAMM show, because of its differences.
With the V Collection, we try to bring something new to the table , as we always try to recreate the instruments with lots of respect of the original hardware, but we always add something new, different and unique. Like the graphical interface of FM Synthesis of the DX7 V, that opens up a whole new world of FM user interaction, that might have been—still—previously unexplored. 
Another example, the Buchla, because it's most representative of that, we took the Buchla Easel almost as is, with correcting the non-compliant software features. Then, we added some extra features.
During the process, I was working with Sebastian, and I was saying, "What do you think about having some source of modulation with two axis and some kind of ball rolling around with some kind of planets, and walls, like video games." We were like,  "Shoot, that's good!"
So then, we prototyped it and said , "Okay, this is the Buchla Easel V  and this is weird, and that is weird, but it's working! So, let's do it!" We always try to make something new with a recreation, something different like that.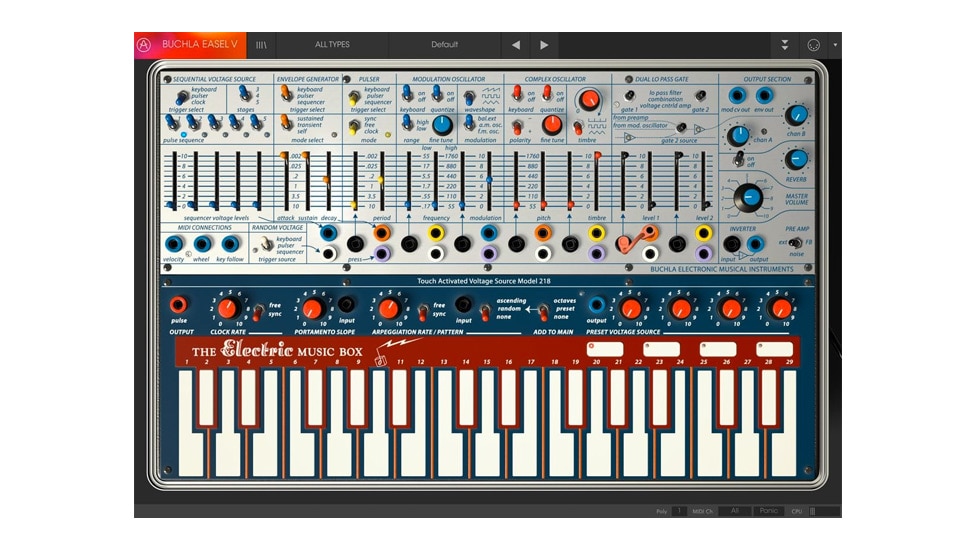 The HUB: That's a great point you mentioned. That Arturia, as a company—as a collaborative work culture—is extremely supportive of the exploration of ideas. Is that a benchmark of what Frederic tries to encourage in that professional atmosphere there?
BLG: Yes, he really does, and it's a great place to explore ideas—crazy or otherwise—within that type of culture.
The HUB: What are you working on next?
BLG: You can probably guess—based upon our past history—but we are going to put out a major update of Analog Lab, and some other really good stuff, that I can't really talk about, but it will be worth the wait.
The HUB: Is that Analog Lab update going to be just adding more presets, and robust feature offerings?
BLG: Yes, It's going to come with new features—I can't speak about that, not in detail—but we're going to target more stage, keyboardist and live performers with this version. Providing a new way for them to integrate this into their live setup more seamlessly.
The HUB: More pre-mapped controlling of parameters?
BLG: Yeah that, and more visual elements that you only need on stage, like bigger font sizes, and stuff like that.
The HUB: Sounds great! Baptiste, thanks for taking the time today!