Purpose-designed to be a true chameleon of a lighting rig, the CHAUVET DJ GigBAR Move + ILS hails from years of innovation. Bypassing the technical complexities—and potential for complications—of DMX systems, the new GigBAR lets users of all levels of experience create dazzling light shows for any type of event. Everything, from ease of transport and setup to the variety of presets and compatible products, was thoughtfully curated to cater to those seeking convenience and control.
We turned the spotlight to CHAUVET DJ's Global Brand Manager Geoff Short, who gave us some insight into the story of how the GigBAR + ILS came to be, as well as its main—and some of the more obscure—features.
The HUB: Walk us through the evolution of GigBAR over the years. Where does this fit into that larger family of GigBAR products? What sets it apart?
Geoff Short: The original GigBAR was introduced in 2015, and immediately became one of the most popular products in the CHAUVET DJ catalog, because it met the need for an all-in-one unit with multiple lighting effects on one bar that sets up and tears down quickly. It was shortly followed up by the award-winning GigBAR 2 in 2016, with upgraded features and effects.
GigBAR Flex allowed the effect bar to be mounted to other speaker poles with a pass-thru hole and a wireless footswitch. Other GigBAR products included GigBAR IRC and GigBAR LT. These innovative pack-and-go systems went from 3-in-1 to 4-in-1 to 5-in-1 effects on a single bar.
GigBAR Move added moving heads to the bar, and now GigBAR Move + ILS ushers in a new era of lighting control with the Integrated Lighting System.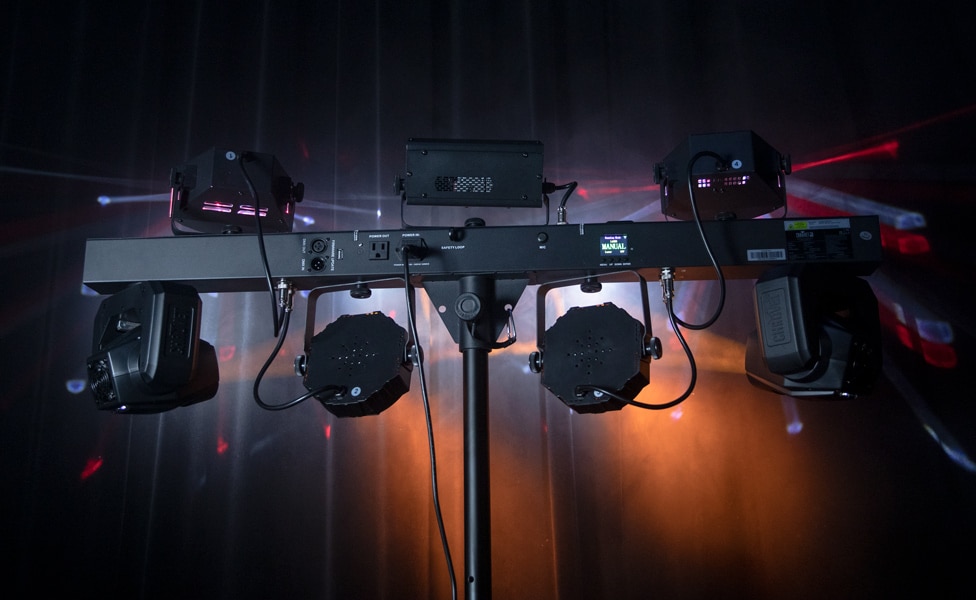 The HUB: What are the typical applications for GigBAR Move + ILS?
GS: Any event or venue with a dance floor is perfect for the GigBAR series because there are many different lighting effects in one unit. The products are perfect for mobile entertainers on wedding gigs, small bars and nightclubs, private parties and bands playing on other small stages. Anything that requires a variety of lighting that's easily controlled from the touch of a footswitch or remote control.
The HUB: What is ILS? What benefit does it bring to a lighting rig?
GS: For the first time, Integrated Lighting System makes it fast and easy to create advanced, coordinated light shows across different fixture types—wired or wirelessly—and without the need for DMX programming. This patent-pending ecosystem uses the new GigBAR Move + ILS to send wireless ILS signal (or with conventional cabling) to wireless D-Fi USB receivers, which are sold separately, inserted in ILS-compatible fixtures.
The HUB: Which of your products are currently ILS-compatible?
GS: The initial ILS-compatible fixtures being introduced with GigBAR Move + ILS are:
The HUB: What kind of control do you get from the wireless remote?
GS: Gone is the need to aim a remote directly at the unit. The included RF remote triggers built-in shows without needing line-of-sight operation from anywhere in the room. The RF remote can also be paired with the GigBAR Move + ILS, so that no other RF remote can control it.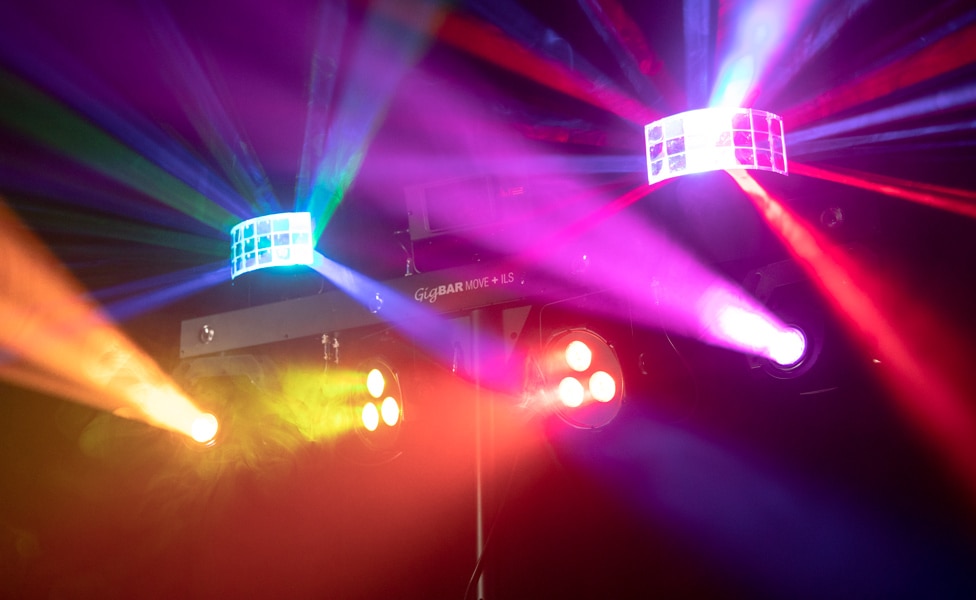 The HUB: Are there any particular features that maybe aren't so obvious, but would really benefit a user?
GS: Well, there is no lag in lighting effects from slave fixtures when using sound-activation mode, because the ILS ecosystem uses the microphone on the "brain" unit—the GigBAR Move + ILS, not each individual fixture.
There are four different ILS modes. The ILS modes let the controlled fixtures respond to the two different sides of the GigBAR Move + ILS. In certain auto programs or light presets, the GigBAR Move + ILS splits its effects into left and right variations for more dynamic looks. Any ILS-compatible fixtures set to ILS mode 1 or 3 respond to the left side of the GigBAR Move + ILS, and modes 2 and 4 respond to the right side. This means users can have different sides of an event space doing different things.
The HUB: So, ultimately, how does someone know which GigBAR rig is right for them?
GS: Different factors go into choosing the right lighting products, including budget, type of control available, and as is the case with any lighting product, users should evaluate what they need specifically for the venues and events they use lighting for. What's great about GigBAR Move + ILS is that it's a growing ecosystem that really takes a lot of the stress out of making a complex, coordinated light show that can grow with you as you need it to.