(Photos provided by Gibson)
Take some time today to celebrate the birthday of a true icon and pioneer in the music world. He was a trailblazer as a player. He was a legend as an innovator. And his namesake guitar will live on for eternity as a classic. In other words: Happy birthday, Les Paul.
Sadly, the man himself left us in August 2009. But when someone stands as tall as he did, it's not hard to see the lasting effect he's had.
Les Paul, the Player
Les Paul was born Lester William Polsfuss on June 9, 1915, in Waukesha, Wis. He later dropped his Prussian surname for the more stage-friendly Les Paul when his self-taught guitar skills started to take off. Early on, Paul was heavily influenced by, and later became friends with, the legendary gypsy-jazz player Django Reinhardt. But he was always expanding his skillset, so he quickly became a go-to name for jazz, blues and country projects.
He went on to play with Bing Crosby, the Andrews Sisters and countless others over the years. But his biggest commercial successes came in the 1950s with his wife, singer and guitarist Mary Ford. With his lightning-fast jazzy style and her smooth country voice, they released such hits as "How High the Moon," "Tennessee Waltz" and "Vaya Con Dios." The couple even had a TV program, The Les Paul & Mary Ford Show, where they acted short skits punctuated by songs they performed together.
Les Paul, the Luthier
While in his early playing days, he was often frustrated with the acoustic-electric staples of the time. Instead of simply writing and playing, he would have to fight feedback issues and a lack of sustain—not ideal for live playing. Not one to accept things as they were, he began to experiment with combining an Epiphone hollow-body with the aptly named "The Log," which was a 4x4 piece of pine that served as the center mass of his creation.
In 1940, it ended up being one of the first solid-body electric guitars built, and would serve as the rough blueprint for the legendary Gibson Les Paul. As a longtime Gibson player, Paul had floated the idea of building a solid-body electric line to the company, but they'd turned it down until 1950—when Leo Fender was making a splash with the Esquire and Broadcaster (later renamed Telecaster).
Les Paul, the Guitar
Seeing the writing on the wall, Gibson Chief Designer Ted McCarty (the same as the PRS McCarty line) worked with Paul to refine The Log into a finished guitar for the masses. And in June 1952, the music world changed forever with the introduction of the Gibson Les Paul, which was being played live by the man himself.
Though the guitar had come a long way since gluing together a lumber Frankenstein, Paul was never one to rest on his laurels. He worked with Gibson to revise the pickups, change the bridge and tailpiece configurations, offer different colors, change the neck shape and more. While the first few years of production saw middling success, in the mid-'60s, once Les Paul models were seen in the hands of Keith Richards, Eric Clapton, Peter Green and more—the name became an icon.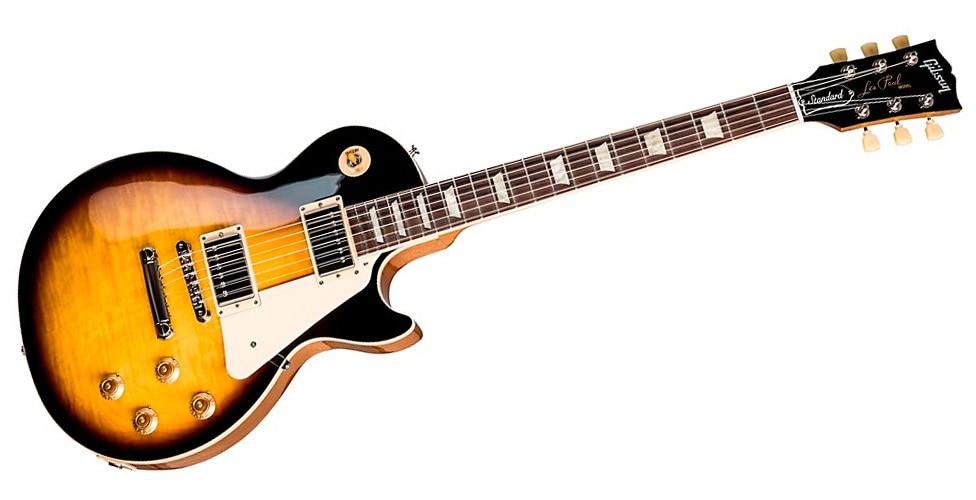 Even today, it's regarded as a nearly perfect instrument. Aesthetically, it works everywhere from a jazz club to a metal bar to an arena tour. Sonically, with the right pickup and amp combination, it's just as diverse. It'll scream just as well as strum. It's still the benchmark for sustain. And whether someone is a vintage collector, or an up-and-comer looking for a serious axe to grow and fall in love with—it's as much a musical gem today as it was in the 1950s.
The success of the Les Paul guitar can't be overstated. It's adorned countless bedroom-wall posters. It's graced countless albums. It's been in the hands of countless guitar gods and beginners alike. It's also been copied countless times.
Depending on who you ask, most purists consider either 1958, 1959 or 1960 the golden year for the Gibson Les Paul. And they'll say that everything after their preferred highwater mark has been downhill, largely because they were different in some small way (neck shape, color, etc.). But the Les Paul guitar, like Les Paul the man, was never going to stand still. The reason those three years fetch mid-six-figure price tags these days is because they were refined and altered for nearly 20 years.
While those three magical years produced some objectively great instruments, it's important to remember that Les Paul himself always pushed for innovation. Sometimes it worked; sometimes not. But that's how you learn, grow and do better next time. And the latest iterations from Gibson cater to both the purists and the innovators alike, with the rebirth of the Les Paul Standard in both 1950s and 1960s spec, as well as the Les Paul Modern, which features many of the bells and whistles that Paul would've loved to have 60 years ago.
Les Paul, the Sound Engineer
Speaking of Les being a man who was always pushing the technological envelope—his Edison-level innovation made its way into the studio as well. As an engineer, technician and producer he pioneered or improved countless recording techniques, including experimenting with mic placement, multi-track recording, tape-speed manipulation, the flange effect and many more.
He advanced the art of sound recording more in a few years than society as a whole had done in generations. In turn, audio quality as a whole improved dramatically in a short time, and kept on that trajectory for decades after.
Les Paul, the Foundation
Because the man couldn't stop expanding the bounds of music in life, it's only fitting that he's done the same since his death. His charity, The Les Paul Foundation, awards grants to youth music and music engineering programs, as well as funds medical research related to hearing impairment.
Les Paul, the Legacy
The shockwaves of his drive to expand, explore and create can still be felt today. Even if you've never held a guitar, he's had an effect on your life. If you listen to five random albums of the last 50 years, you'll probably hear at least one Les Paul.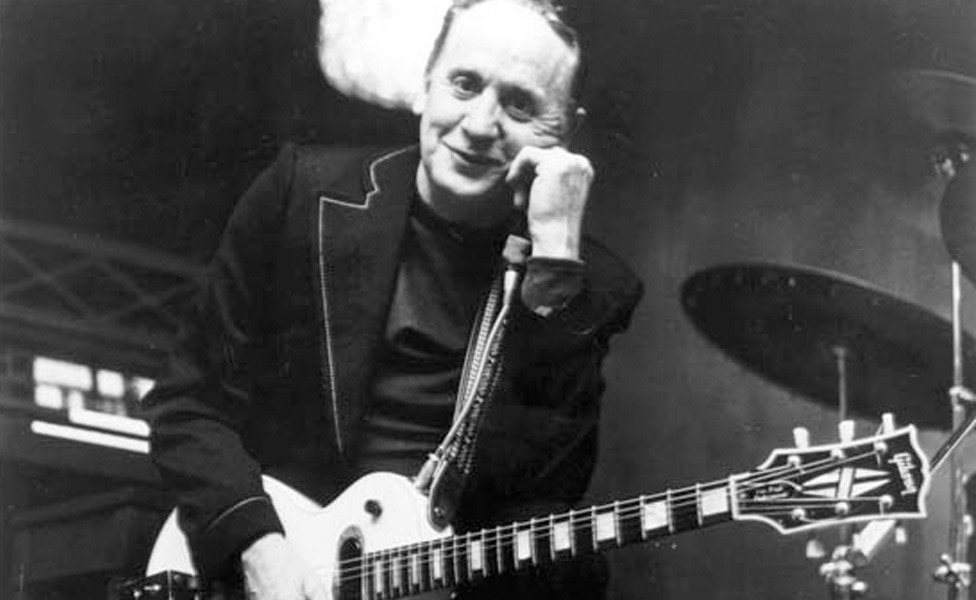 If our advancements are made while standing on the shoulders of giants, then Paul helped us stand taller than anyone before or since. His prowess as a player alone would have cemented him in the history books. His development of arguably the most iconic musical instrument of all time made him a permanent household name. But his unending passion for the betterment of music, even after his death, made him a legend.
We all owe so much to Les Paul. So, today, we tip our caps, plug into our favorite single-cutaway guitars, and celebrate the man, the legend and the legacy.
Happy birthday, Les Paul.