Dusty Wakeman, the president of Mojave Audio, has logged more than four decades in music and it shows. His take on pro-audio gear is almost always viewed through the prism of creativity, the result of operating his top-tier Mad Dog Studios in L.A. for 28 years. As the owner/manager, he brought his engineering, production and musical skills to bear on multi-platinum Grammy-winning recordings. Those same skills are critical to Mojave Audio in the development of its vaunted lineup of condenser mics.
Wakmane recently gave us a tour of Mojave Audio's Burbank, California headquarters while offering a rundown on the technology and creativity at the heart of the company's mic designs.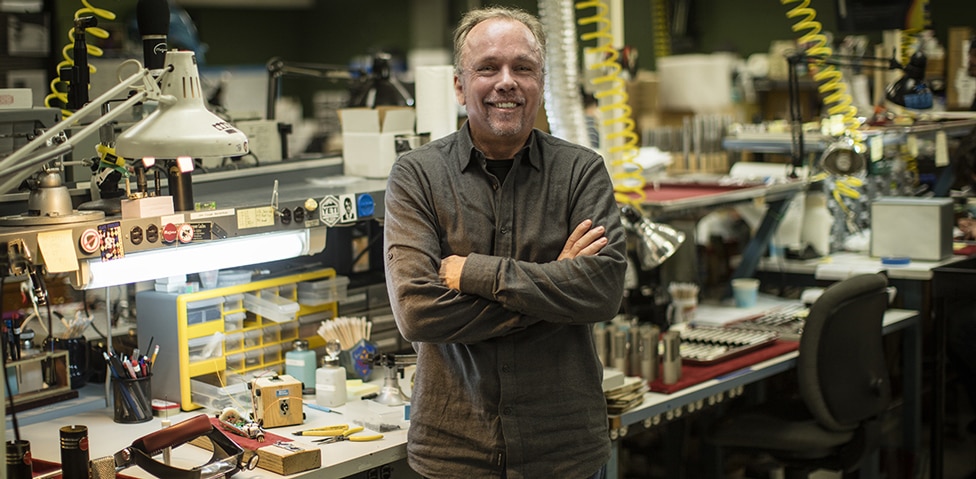 Wakeman's first role with Mojave was that of a guinea pig — one with golden ears and a mile-wide creative streak. David Royer had begun building his acclaimed ribbon mics in his Southern California garage and turned to industry pros for feedback and support in reviving the technology. An early adopter and evangelist for Royer's ribbon mics, Wakeman's Mad Dog Studio became an early real-world test lab.
"The Royer name put David on the map," Dusty recalls. Mad Dog also became a testing ground for Royer's emerging condenser mic designs. When he was asked to evaluate a prototype, Wakeman says "It blew me and my clients away. One thing led to another, and I ended up running the (Mojave Audio) company."
That prototype, with refinements, would later become the Mojave Audio MA-200 Large Diaphragm Tube Condenser Microphone, a cornerstone product for the company. Its warmth in handling a broad range of sources without the high-frequency distortion and shrillness that plagued other condenser mics won it a lot of fans in the studio community. Its middle-ground pricing and sonics inspired by far more expensive German engineering served notice there was a major new player in town. As a measure of its continuing obsession with quality control, Mojave subjects every MA-200, cable and power supply to a 24-hour burn-in before it's shipped.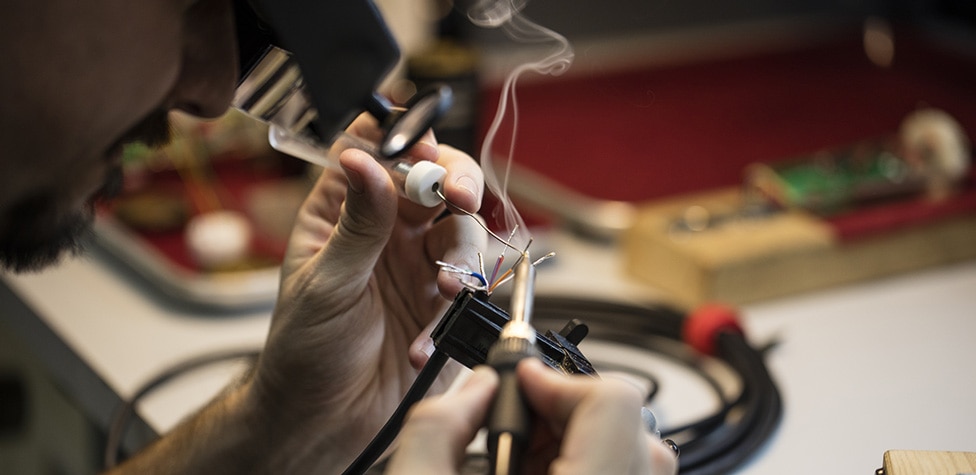 Royer's pursuits in both ribbon and condenser mic technology were producing serious demand that required scaling up to a new R&D and manufacturing facility in Burbank, California. After 25 years of producing and touring with an A-list roster including Dwight Yoakam and Lucinda Williams, Wakeman joined Mojave in 2005. In the years since, the company introduced the MA-200, followed by a succession of well-received new designs. Let's take a look:
After the resounding success of the MA-200, Mojave turned its attention to solid-state technology with the game-changing MA-201 FET. Its rich detail and warmth enhances voices and instruments, and it excels in guitar cab miking. The moderate price has made it a fixture in many home and project studios.
Wakeman calls the Mojave Audio MA-300 "the big brother of the MA-200." And that's about right. With its multi-pattern design and a pad, it ups the versatility factor while retaining the company's trademark large-diaphragm warmth. Wakeman considers it the company's "lead mic" these days. With a classic German-inspired capsule, it offers legacy tube-mic sonic quality that's financially accessible to mere mortals.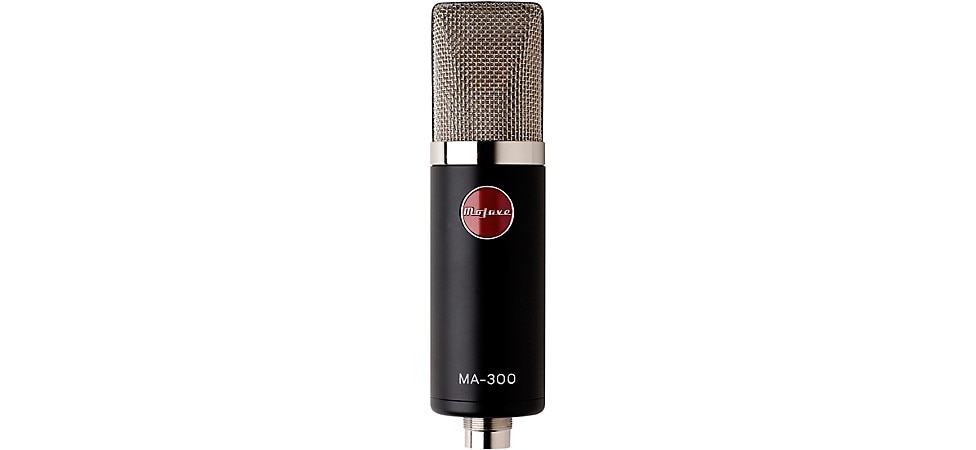 Similarly, the Mojave Audio 301 FET delivers multipattern versatility with a solid-state front end to the masses. The 15dB pad and a switchable bass roll-off enhance that flexibility on a wide range of sources.
While the aim has been to produce moderately priced mics capable of hallmark large-diaphragm performance, the Mojave Audio MA -1000, represents the company's first foray into the rarified air of no-holds-barred competition — the realm where the recording world's most revered microphones compete. Equipped with a 251-style capsule, the MA-1000 has a dip in the 5-8kHz range that sounds wonderful with many female voices. Equipped with a new-old stock 5840 vacuum tube and a custom-built transformer, the MA-1000 achieves new levels of realism across the audio spectrum. Put it to work on vocals, keyboards, drum overheads or room sounds and, like Dusty Wakeman, get ready to be blown away.
You'll find the entire lineup of Mojave Audio microphones at Musician's Friend.