PRS Guitars has introduced the new John Mayer Silver Sky electric guitar, the result of a two-and-a-half year collaboration between the Grammy Award-winning musician Mayer and Paul Reed Smith.
While the PRS Silver Sky is evocative of a certain single-coil legend of the early 1960s, it is classic PRS through and through. Smith and Mayer formed the basis for the Silver Sky with their favorite elements from vintage '63 and '64 guitars. They then married these features to some distinctly PRS designs.
The headstock shape, based on PRS' trademark design, is reversed. In addition to obliging John's playing style, it also ensures a consistent string length behind the nut. This results in a guitar that stays in tune easier. While the tuners themselves give off plenty of vintage vibe, they feature PRS's locking design, bringing them right into the 21st century.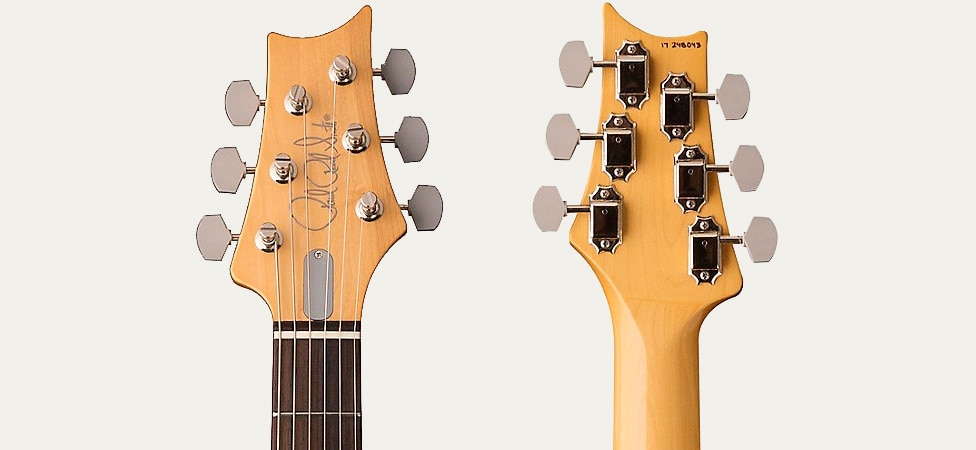 Moving down the guitar we find a maple neck with a traditional early '60s shape. The rosewood fingerboard has a 7.25" radius and features fret wire slightly smaller than you'd find on a typical PRS. And would it be a PRS without those iconic Small Birds inlays?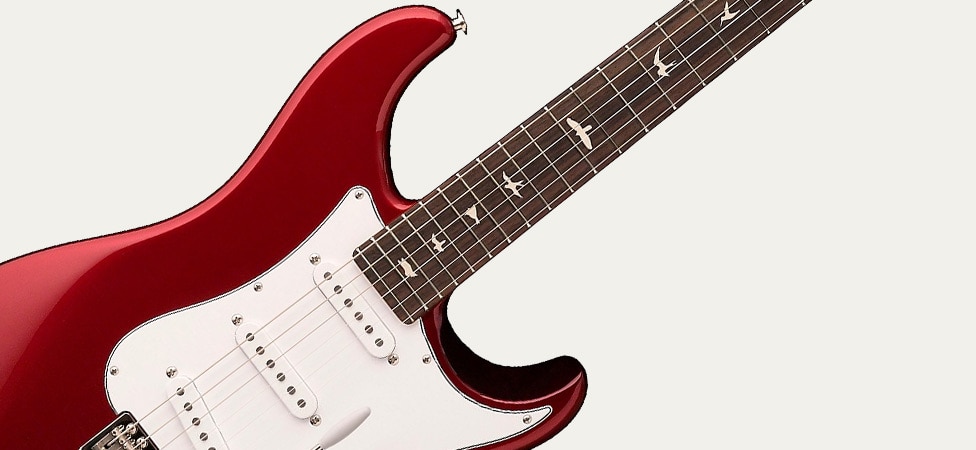 As in other areas, PRS has put their own spin on the guitar's bridge. Flush to the body, the tremolo bridge can only go down in pitch. This results in an electric guitar that is acoustically louder, improving the S/N ratio of the pickups. Speaking of pickups, the Silver Sky features 635JM single-coil pickups. The best way to describe them would be round and full, with a warm high-end that never grates.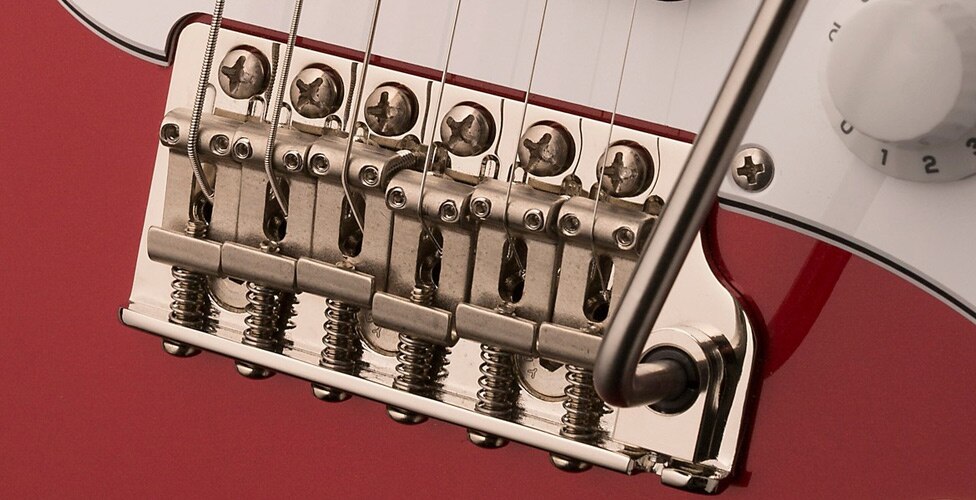 Other high-end appointments include PRS's trem arm and Gen III Knife-edge screws, a curved metal jack plate, retooled knobs and PRS's double action truss rod. Finally, the Silver Sky features the trademark PRS lower-horn scoop.
The Silver Sky is available for pre-order in four colors: Onyx, Frost, Horizon and Tungsten.