By Ryan Piercy
As part of iOS Month at Musician's Friend, we've compiled a list of the top music apps to help you do more with your phone and tablet than you ever thought possible. Making music with a mobile device is no longer a novelty, as these apps can transform your iPhone or iPad into a musical instrument, a recording workstation, digital turntables, and more! All are available for download at the Apple App Store.
1. GarageBand – Apple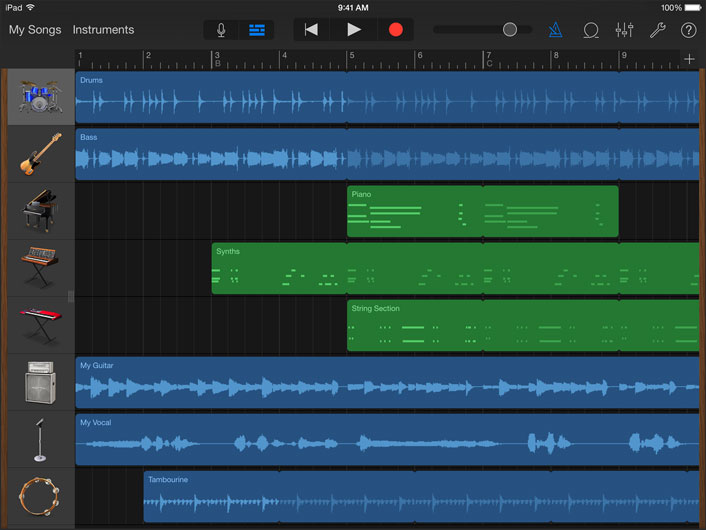 A wonderfully functional DAW at your fingertips. Designed with musicianship and creativity in mind, this app allows you to intuitively take every-day sketches and develop them into songs. REAL SONGS!
2. Launchpad - Novation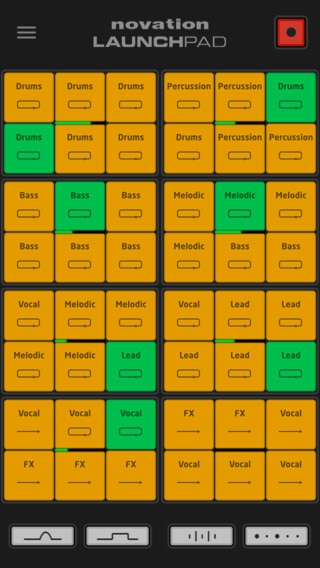 My favorite app for making music, and quite possibly my favorite instrument! It comes with a number of sessions in different genres, but the ability to upload your own samples elevates this app from fun to functional. Launch bass lines, melodies, harmonies, drum beats and more in set bar lengths, with performance FX and one shots.
3. iMaschine – Native Instruments
Perfect for laying down rhythms or hooks when the inspiration strikes. This app is fully integrated with Maschine 2.0, which means you can take your mobile ideas and develop them more completely when you get back to the studio, with the same sounds expansion packs!
4. iKaossilator – Korg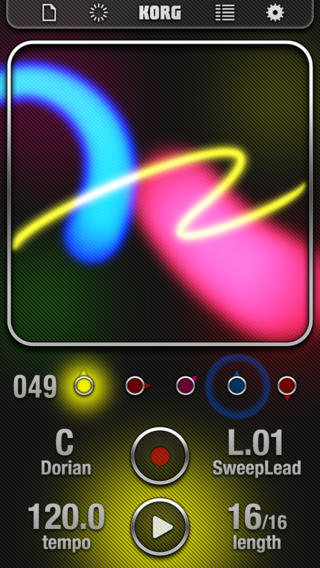 This app is fun. Like, really fun. Simply press your finger in the center of a display—a real light show in itself— to start playing a loop and drag through the matrix to manipulate the loop. Record your performance in whatever length you want and stack different instruments to make your song. It's that easy!
5. iMini – Arturia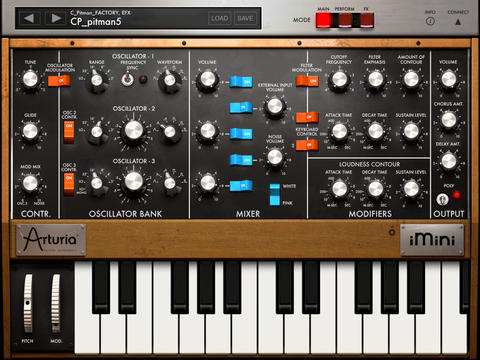 A virtual representation of one of the most famous mono synths of all time, this app does the legend justice with a full-bodied sound that stands with the best of them. Plus it does a few things its analog counterpart could never do, like touch screen FX!
Learn more with our expert iOS Gear Buying Guide
6. Launchkey – Novation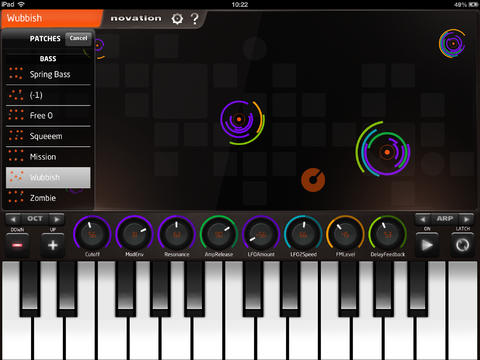 A great synth designed specifically for iPad users, drag your finger to control parameters of the synth like cutoff, delay and reverb, LFO, and resonance in a really fun and interesting way. As you drag the colored and stylish points of contact, they increase and decrease in size and pulse with the rhythm. Lots fun to be had here.
7. iSEM – Arturia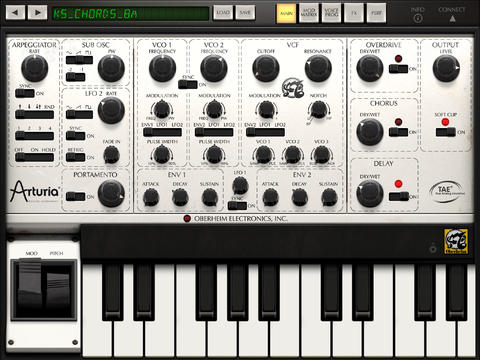 This is the second strictly synth app Arturia has released, and they really nailed it. This app is a professional grade digital synth with preset settings for arpeggios, bass, FX, lead, organ, pad and more designed by some of the world's top producers and engineers.
8. Figure – Propellerhead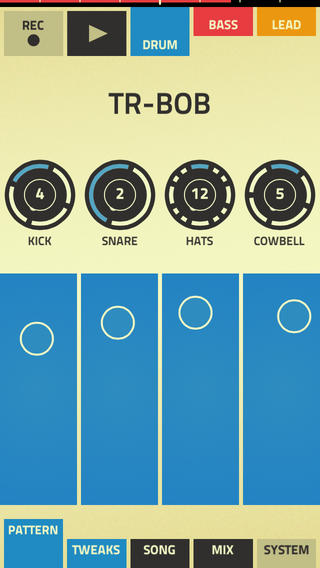 Create bass lines, drum rhythms, chords and melodies with effortless thumb swipes. This app is all about sweet ergonomics. Leave it to Propellerhead to create an experience tailored around how we actually use our phones instead of telling us how to use it.
9. Traktor DJ – Native Instruments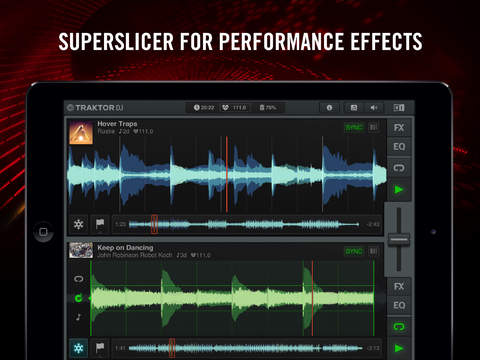 Yet another app that proves the iPad can do so much more than stream movies and play games. Load tracks from your iTunes library with ease in either deck and mix like a pro with fancy touch options or an integrated NI controller to slice loops, add FX, tempo sync, and more!
10. Splyce - InQBarna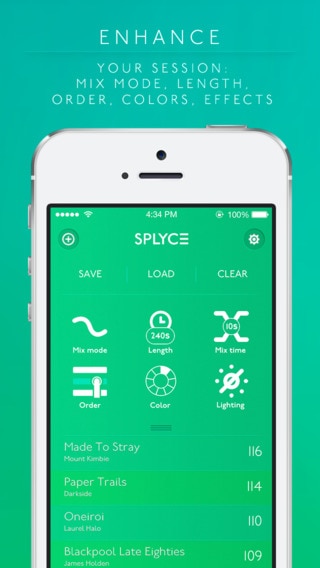 Admittedly not for making music, this DJ app is really cool. Load songs from your library and let the computer do the rest! Splyce analyzes the tempo and forms of your songs, and develops a playlist with smooth transitions between them. Don't like an entire song? Skip sections without skipping a beat.
Check out the selection of iOS-enabled gear at Musician's Friend that helps makes working with apps more fun and less work.
Ryan Piercy is a Musician's Friend Marketing Specialist and freelance music producer.