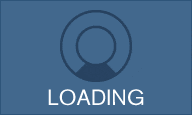 1
Matched Items
It's easy to find a guitar case or gig bag with this simple Case Finder tool. Based on your answers to a few simple questions, we'll narrow down the selection of guitar cases to only those that match your instrument. Whether you need a guitar case for a specific model or are looking for a certain style or level of security, we'll help you find the perfect case.
false
The case finder wasn't able to find any cases that match your selected options, but we may still have a case that works for you.

Please call us at 800-449-9128 from 4 a.m. - 11 p.m. PST (11 a.m. - 6 a.m. GMT) and we'll help you find one.