Here's a closer look at some of NAMM 2019's most outstanding drums, cymbals and sticks from Zildjian, DW, Sabian, TAMA, Vic Firth and Mapex
---
With the dust finally settling and the ringing in our ears subsiding from this year's NAMM show, we were able to create a list of some of our favorite gear from the drum category, including new shell packs, cymbals and sticks. It was no small task since every manufacturer, big and small, was there showing off their latest offerings, but we whittled it down to the must-see/must-hear pieces every drummer needs to know about.
Zildjian K Cluster Crash
The Zildjian K Cluster Crashes won the 2019 NAMM Best in Show award, and for good reason. After the massive success of the K Sweet Series, Zildjian utilized their unique cluster hammer process to create the K Cluster Crashes—a darker, trashier version of the K Sweet. These concentrated hammer points give the cymbal a sound that falls somewhere between an FX cymbal and a standard crash, allowing drummers the versatility to use it as either in their setup. It's available in 16", 18" or 20" with the 20" being the standout in our opinion.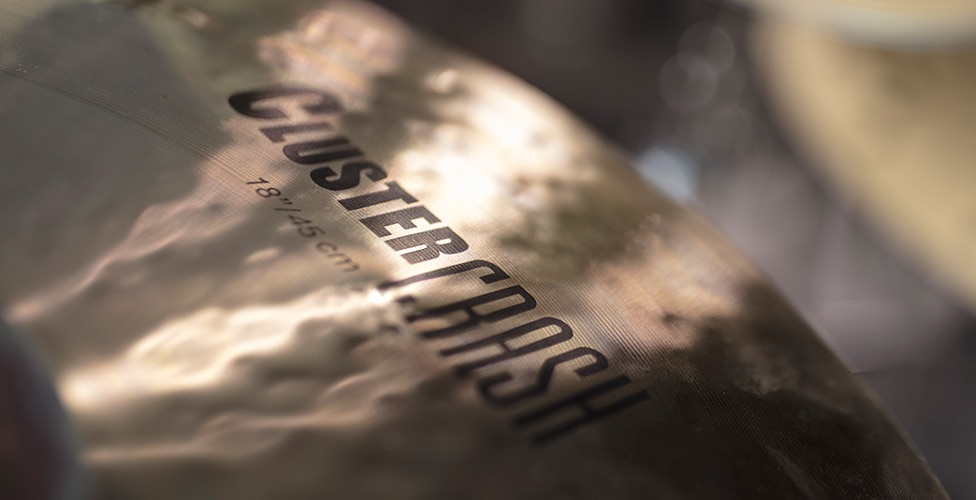 Vic Firth Freestyle Drum Sticks
Announced just ahead of the NAMM show, Vic Firth's new Freestyle Series drum sticks are inspired by longboarders who move up and down their boards to find that sweet spot for carving the pavement. Their exaggerated 17" length and long, thinly tapered neck and shoulder provide a different feel in the hands. You can choke up on them for a more balanced feel, or hold them at the base for extended range and a whippier response.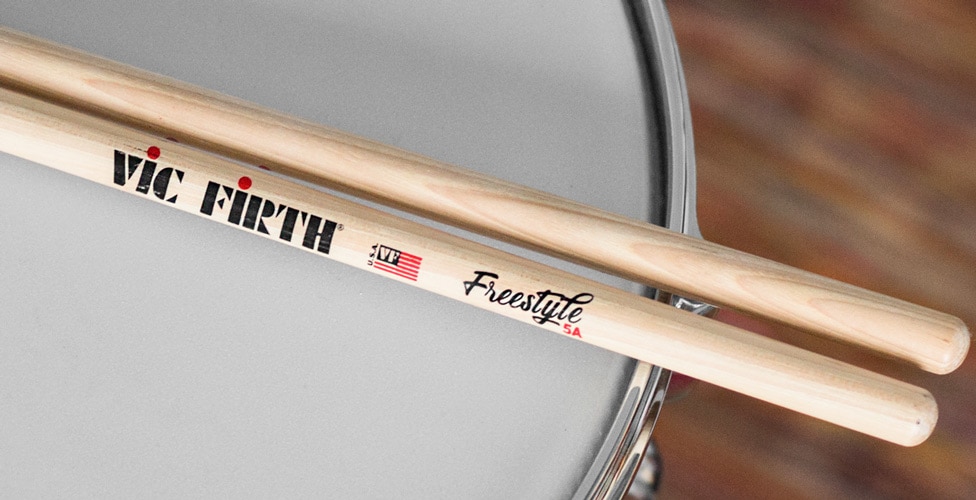 DW Collector's Series Pure Almond Shell Pack
DW continues to push the envelope of artisan drum making to exciting and innovative places. Their new Pure Almond kit is crafted from repurposed almond trees that have yielded their last crop of almonds. Almond is an extremely dense wood, so DW came up with a new construction process called staggered tandem core, which adds stability to the shell and helps lower the normally high pitch of a dense drum (think DW Pure Purpleheart). Add to it the Natural-to-Toasted Almond Fade finish and understated nickel hardware, and you have a limited-edition shell pack that looks as beautiful as it sounds.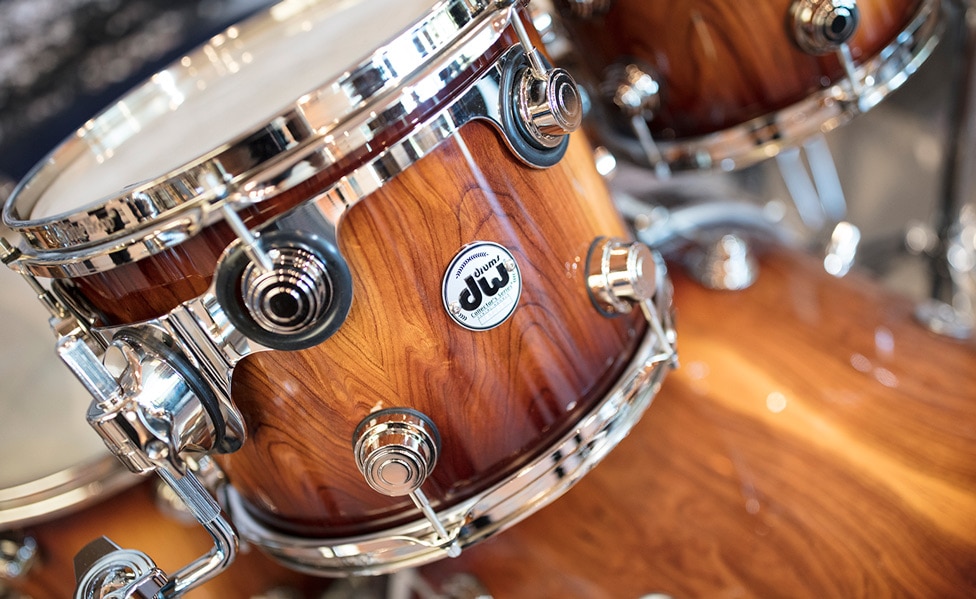 TAMA Starclassic Walnut/Birch Shell Pack
For years, TAMA has experimented with hybrid drum shells in their Starclassic line. This year, they're taking it one step further with the new Starclassic Walnut/Birch shell pack. These drums deliver a sound that can only be described as the drum sound you hear in your head. The sound is simultaneously punchy, yet warm, and somehow offers attack without compromising the low end. This Starclassic shell pack also features TAMA's revolutionary hardware so the drums aren't ever choked and tuning is consistent. Any working drummer would be able to take this to a gig or mic it up in the studio and get an amazing sound. The new Phantasm Oyster lacquer adds to the cool factor. The Starclassic Walnut/Birch shell pack is available in 3-piece, 4-piece and 5-piece configurations.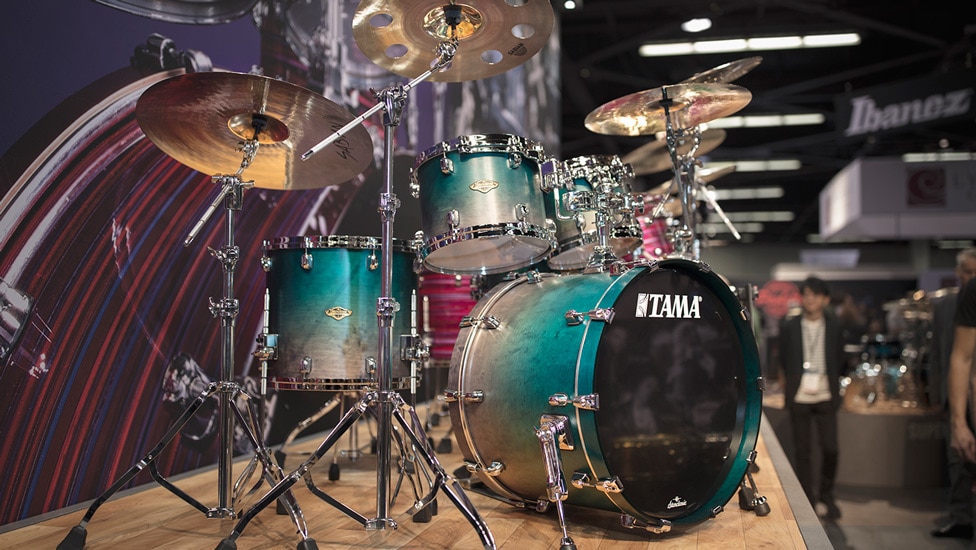 TAMA Ronald Bruner Jr. Snare Drum
Much like the drummer whose namesake it bears, the TAMA Ronald Bruner Jr. Snare drum is able to do it all and do it well. With a 14x5.5" hybrid walnut/steel shell, this drum is unlike most snares. Rather than having a middle section of steel sandwiched between a top and bottom section of walnut like an Oreo cookie, the six inner plies of walnut are wrapped by a 1 mm outer ply of steel. This gives the drum a good blend of cut and warmth with a manageable amount of overtones.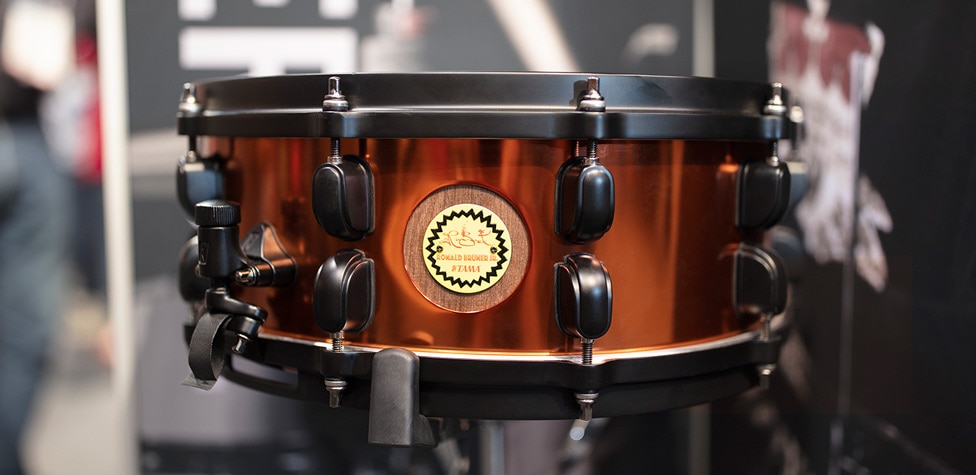 Mapex Black Panther Design Lab Versatus Shell Pack
The latest creation from Mapex's Black Panther Design Lab is their 6-piece Versatus shell pack. It features thicker hybrid maple/mahogany shells, graduated depths, varying bearing edges and SAS attenuating floor tom legs, which all work together to create power, resonance, dynamics, tunability and incredible tone. The result is an almost pre-EQ'd sound with plenty of attack on the rack toms and low end in the floor toms. This massive setup also includes an 18x12" auxiliary bass drum, allowing you to set it up as a side gong drum or play it as your main kick.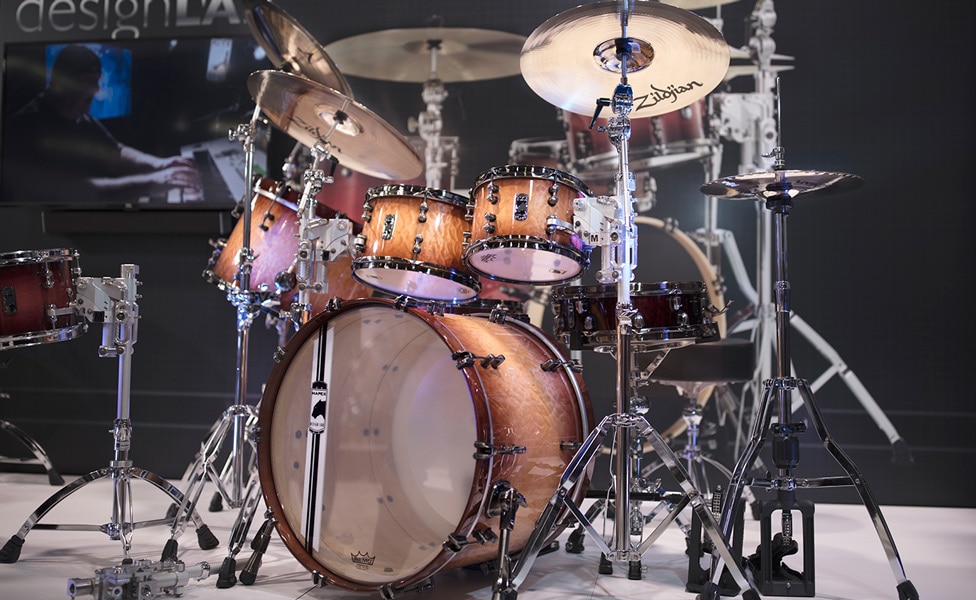 SABIAN AAX Series Cymbals
2019 is SABIAN's year of reinvention. Not only do they have a snazzy new logo, they're also revisiting and reinvigorating their famous AAX line of cymbals with the new designations of Thin, Medium and Heavy, giving drummers an easier way to hone in and find the sound they're looking for. Add in the new hammering process, and SABIAN's new AAX cymbals deliver a completely new sound that's bolder, darker and more complex than ever before.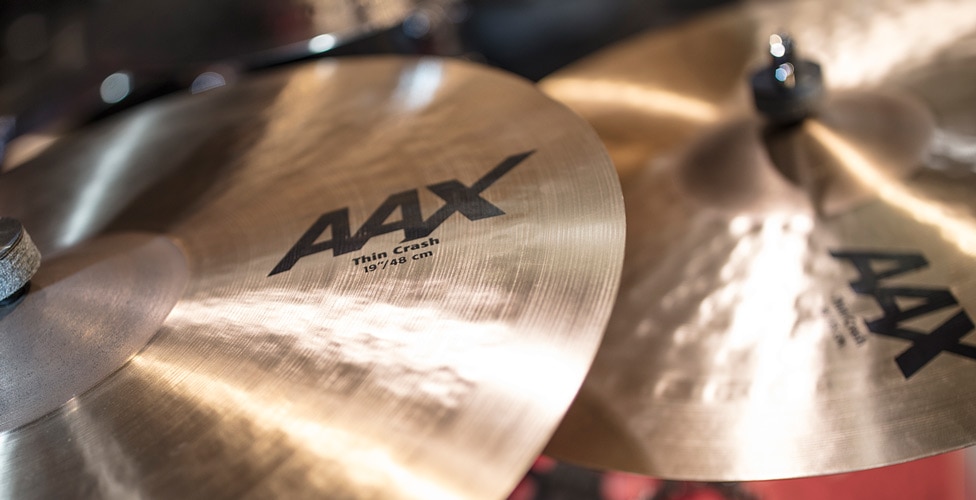 Final Thoughts on Winter NAMM 2019
It's impossible to talk about all of the new and innovative gear we saw at NAMM 2019.  These are just a handful of our favorites, but you can browse the full selection of all of the exciting gear that's new from NAMM.