Ever since the dawn of the electric blues in the 1940s, guitarists have sought that perfect interplay between their guitars and amps. Finding a big lead tone is essential to any blues player who wants to do more than play rhythm guitar.
That's exactly what urban blues masters such as Muddy Waters, the late B.B. King, Hubert Sumlin, and Buddy Guy did. Each created a signature sound that was immediately identifiable. If there was a sonic common denominator, it was in their amps: with their all-tube power sections they helped produce warm, saturated tones—a hallmark of the genre—while also delivering the kind of crisp treble output and punchy, harmonically complex mids ideal for lead work.
The sounds of those early Chicago electrified blues pioneers helped shape rock 'n' roll in the '50s and blues-rock in the '60s. The amps profiled below were critical elements in that evolution. Used by some of popular music's most influential guitarists, they've helped define the sound of modern blues, hard rock and their musical offshoots.
Fender Champ
The Fender Champ in various forms has been around on and off since 1948, when Leo Fender introduced the original with its 8" speaker and 5W single-tube power stage. The Champ continues to be a go-to combo in the studio where its close-miked sound produces a range of tones to die for, from stinging clean to gently rounded, overdriven grind.
Because you can easily overdrive its modest output, the Champ is ideal for getting musical distortion sounds in the studio. You've probably heard this little guy roaring on some of blues-rock's biggest albums, including Derek and the Dominos' Layla and Other Assorted Love Songs.
While original Champs are hard to come by and expensive, thankfully, beginning in 2006, Fender began reissuing the Champ in various vintage configurations. While cosmetics and other features have varied, the original single-ended Class-A circuit that made the Champ an icon is at the core of modern Champ reincarnations.
Two currently available combo versions maintain the minimalist feel and sound of the original Champ, while adding some distinctive touches of their own.
The Fender '57 Custom Champ features a hand-wired 5F1 circuit, which consists of a 12AY7, 12AX7A preamp and a 6V6 in the power stage. This straightforward but powerful signal path drives a 1x8" Weber Special Design Alnico speaker.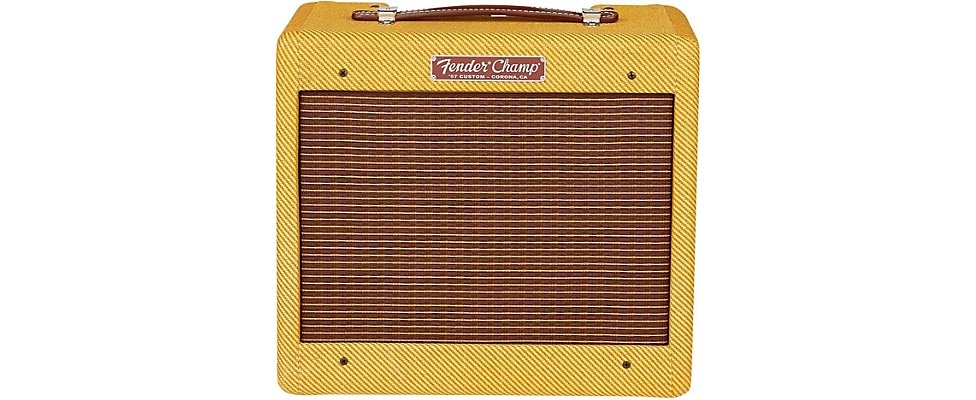 Fender Twin Reverb
Another game changer from Fender, the Fender Twin Reverb is a tube-powered wrecking ball of auditory awesomeness. These babies can blast the roof off a house with their extremely loud, clean sound. This is another Fender amp that you've probably heard a lot of—from the likes of Jerry Garcia, Eric Johnson and Jimi Hendrix (and of course Clapton, because what hasn't the man played by this point?).
One reason this beast is so loud is the pair of 12" Jensen speakers housed within. That, coupled with the Class-A, all-tube operation of classic Twins gives them the power to cut through dense mixes on the bandstand. Add that to probably the best built-in spring reverb you're likely to find on the market, and this guy is one incredible amp that almost anyone can enjoy. Be forewarned though, there's a price to pay for the Twin's sonic goodness: At 64 lb, the current version of the '65 reissue detailed below is no lightweight to transport.
Introduced in 1952, the Twin, like its little brother, the Champ, has undergone many changes over the years. While different combos have shared the Fender Twin moniker over the decades, what hasn't changed is the fundamentally clean spank that has made the Fender Twin an evergreen favorite with guitarists who hail from rock, country, blues and surf. Driven really hard, the Twin will deliver a little crunch, but that's not really what it's about for most players.
Rather, the Twin delivers the "Black panel" sound revered by Fender aficionados, with its scooped-out mids that give the Twin its trademark sound. Artists including Stevie Ray Vaughan, John Mayer and Jimi Hendrix all used the Twin to shape their signature sounds.
Fender puts a lot of attention into getting the details right in building its Vintage Reissue '65 Twin Reverb. Its 85 Class-A watts pumped out via an all-tube power stage get seriously loud. With dual footswitchable channels, that great spring reverb and a tube vibrato circuit, this reissue is an affordable alternative to finding an original, mint Twin.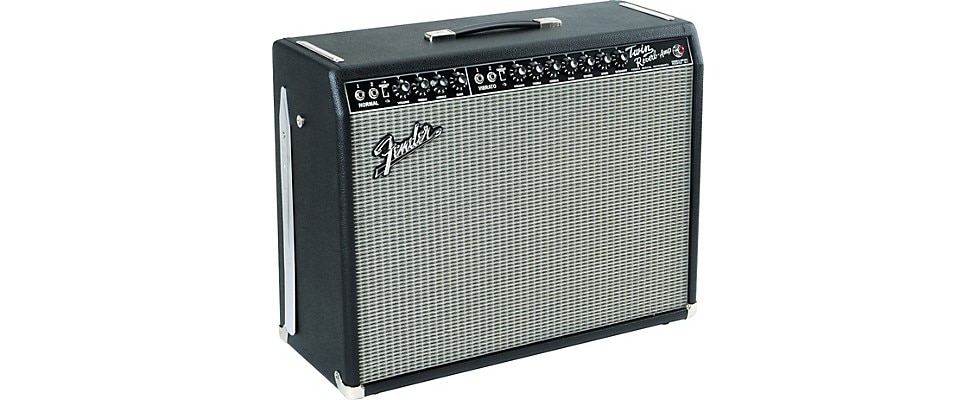 The Fender Twin Reverb conjures up that classic Blackface sound featured on countless recordings.
VOX AC30
The VOX AC30 is our third contender for blues and rock immortality. The big brother of the original VOX AC15, it was introduced in 1959, to meet the ever-increasing volume demands of British rockers.
The AC30 was quickly adopted by rock and pop bands on both sides of the Atlantic who loved its clean, jangly sound. The original dual 12" Celestion Blue alnico speakers together with Class-A/B amp operation and a quartet of cathode-biased EL-84 output tubes and trio of 12AX7s in the front end all contributed to the AC30's singular sound. Legendary guitarists like Jonny Greenwood, the Edge, Ritchie Blackmore, Brian May and Rory Gallagher have all made the AC30 a part of their own sounds.
A current version in the lineage is the VOX AC30C2 with its collection of updates. A pair of Celestion 12" Greenbacks sound terrific, especially pumping out the sounds of the Top Boost channel with its very dialable tone controls. The Master Volume works in conjunction with the tone settings on each channel to produce everything from classic chime to hairier, overdriven sounds. A real spring reverb adds drama to your performance. At 73 lb., the AC30C2 is a candidate for your hand truck during loads-ins. The payback: glorious tube-driven sound that evokes the British Invasion and everything that followed.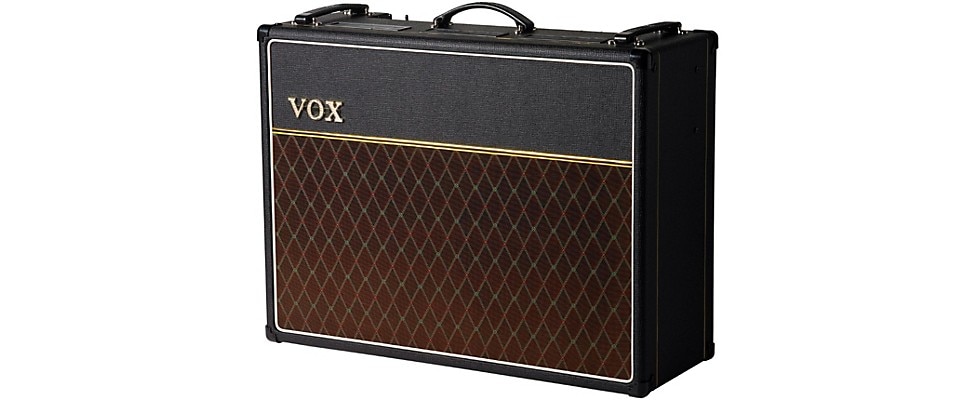 This VOX AC30C2X delivers classic UK tube tones and is loaded with a pair of Celestion Alnico Blues.
Marshall Bluesbreaker
Originally known as the Marshall 1962, the Bluesbreaker was first announced in February of 1965. The now iconic 2x12" combo initially featured AlNiCo Celestion speakers, later transitioning to ceramic magnet designs. The amp gained its fame, and new "Bluesbreaker" name, when used by Eric Clapton on the 1966 John Mayall album Blues Breakers with Eric Clapton. Considered by many to be the high point of British blues-rock, the Marshall 1962 Bluesbreaker soon attained legendary status.
The Bluesbreaker underwent a number of changes over the years, initially giving way to Marshall's iconic stacks, before eventually being revived in 1989. While not an exact recreation of the original, the modern Bluesbreaker is more than capable of delivering classic British blues and rock tones.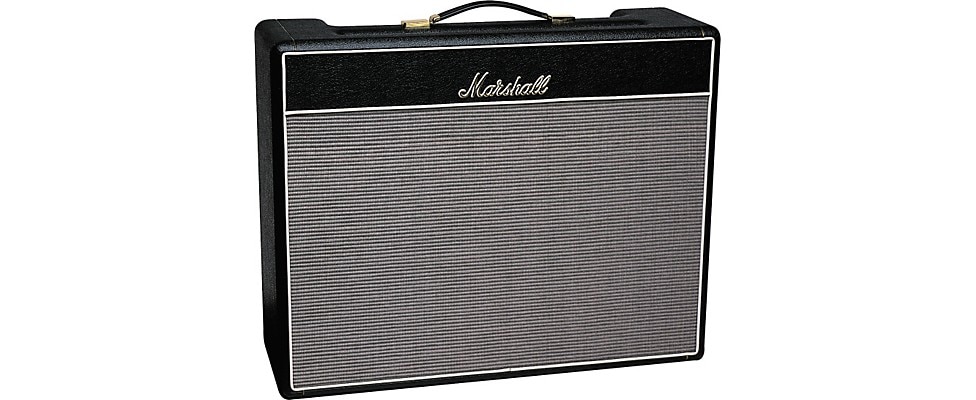 These amps in their various guises have all left their marks on blues-rock history, and are waiting for you to forge your own legacy.