NKS Product Manager, Ray Chemo, discusses his work in facilitating a new direction of Native Instruments.
---
By Neal Andrew Emil Gustafson
The HUB: Thanks for taking the time, Ray! Would you mind giving our readers a little more background on your role at NI?.
Ray Chemo: I'm the Product Owner of NKS at Native Instruments.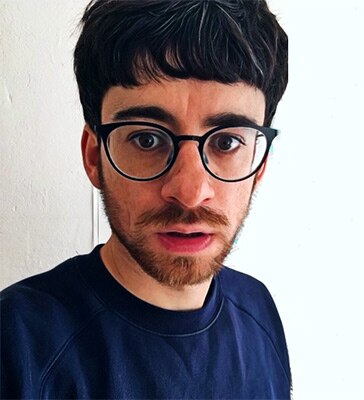 The HUB: What is NKS?
RC: The Native Kontrol Standard is something that we established about four years ago. Initially, it was meant to be an interface between our upcoming hardware range of keyboards in particular, and Komplete. We needed a way for our customers—tactically on the keyboard—to be able to browse and control the wide range of sounds that already come with Komplete. The interface allows for browsing with the keyboard itself mapped with predefined parameters for all of the instruments that NKS can control.
Around three or four months after the release, we started to get a lot of interest from customers to use third-party instruments together with our keyboards.
Over the past four years, we've expanded this to get through about seven hundred instruments and effects, from around a hundred third party developers.
It's quite a large chuck of the virtual instrument and effect plugin market that's now controllable basically by a bunch of different NI hardware and non-NI controllers as well.
The HUB: Can you provide us a little bit of a background on your professional career? What you were doing before Native Instruments?
RC: I  grew up in the UK and I studied  music tech at Leeds College of Music. I met a girl, moved to Berlin, and ended up staying. Typical, right?
I worked for a few years in post-production—audio editing, a bit of mastering for TV—then, took a sabbatical for six months, came back, and started working at Ableton.
At Ableton, I was doing a variety of different jobs, from customer support to content management, and a little bit of programming. In the last two years there, I gravitated toward product management web team there. We built a knowledge base on the support side of things for the web, eventually bringing the Ableton manual online.
Native Instruments approached me when they were looking for a product manager for Kontakt. Having used Kontakt for probably ten years at that point it seemed like a great opportunity, so away I went.
I took the job, and ever since then, I've been involved in this weird and wonderful world of Kontakt  Instruments. From there, this path led into the NKS role, and I developed that into a partnering business to business team for Native Instruments.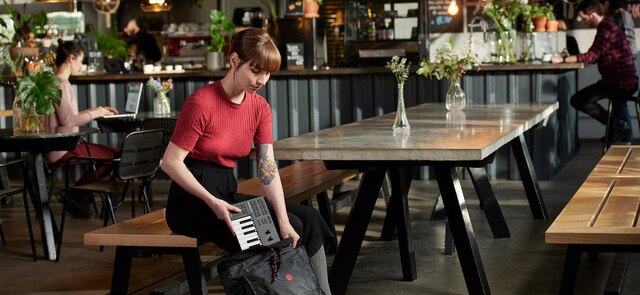 The HUB: A natural evolution of sorts. What are some major product announcements that Native is announcing this year at NAMM?
RC: Our main focus was on accessibility, in its many forms—making simpler products, products that are more connected to the rest of the NI ecosystem—and significant affordability as well.
We've got a new version of TRAKTOR DJ 2, which is a lot more focused on the entry level DJ.
We have a connection from KOMPLETE KONTROL into Sounds.com—people who are using loops and samples—with a much nicer, integrated way to do that with MASCHINE.
We have also announced an update of our audio interface range—KOMPLETE AUDIO 1 and KOMPLETE AUDIO 2—with a new cosmetic identity, which is a lot more in line with the other kinds of industrial designs that we've been doing as a company. These also feature new digital to analogue converters—sounding a lot better—and it will be bundled with a package of NI instruments.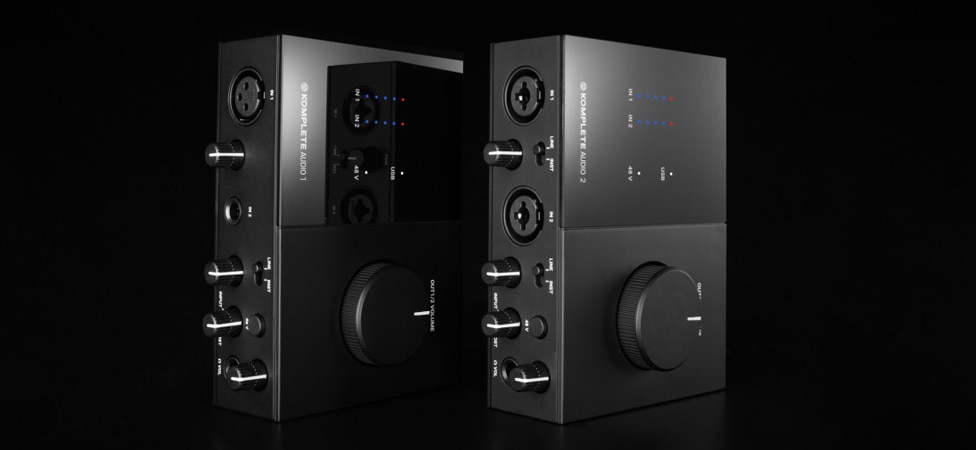 The final thing is Komplete Kontrol M32 Compact Keyboard Controller, and they're all going to be NKS compatible. Also, coming with a bundled package of NI instruments.
The HUB: That's fantastic! Komplete Kontrol M32 is a really nice feature offering for the price.
RC: The form factor—it fits in a backpack— is great, you don't have to worry about it maybe getting a few scratches if you're traveling around with it.
The HUB: So, NKS is a proliferation of communication throughout the entire NI ecosystem, but are there any particular product standouts that you are happy to be a part of?
RC: NKS is where most of my time is invested. Things that I've been involved with—primarily—was the Sounds.com, MASCHINE STUDIO, and Komplete Kontrol integration.
We are extending the taxonomy that we had for NI instruments and effects, to loops and samples.
As NKS is, essentially, sitting on top of that taxonomy—letting us describe sound/audio in its different forms—it's a nice step for us to extend that to. Loops and samples are as simple as it gets from a music production point of view, so making sure that the Sounds.com portfolio works well within that context is something I am very proud of.
The second—which is a larger objective—is we're constantly working on bringing more partners to the NKS platform. Looking back and seeing the number of partners that we've managed to hit, so far, has been quite humbling to some extent. People have been very receptive of what we've been doing, and they're looking to work with us more and more.
Beyond the relationships that we currently have with plugin manufacturers, we've also been initiating dialogues and discussions with other key players in the industry, around how we can take the NKS standard to the next level. 
Ultimately, creating a platform that allows—not only—a really nice level of integration between NI hardware and third-party instruments, but what would that look like in the context of perhaps DAWs using NKS-like features, directly.
The HUB: How would other hardware systems fit in to this ecosystem?
RC: It's very early on in this initiative, but we want to make sure that the industry—as a whole—is a lot more interconnected.
That's one of our bigger visions.
THE HUB: This is kind of the turning point question in this, and really what the broader context is about, but how do you see the features of the products that you're working on, the NKS format—the work that you're doing—being in line, or parallel to broader market trends within this category sector?
RC: One of the more common themes that we start to see throughout the years is the development of ecosystems and the development of platforms.
We're no longer talking about a single kind of product anymore, but how those products relate to one another.
For example—in other industries—the web  is often light years ahead of where music tech is, I guess simply because the type of data that you're moving around is a lot simpler to some extent, mainly kind of tech space, maybe you've got images, and so on and so forth, but it's smaller in size.
We have a much more complex kind of set of products, and the information contained in the raw data is a lot more complex, but we're starting to catch up now. I find that a very, very exciting place to be as an industry.
NKS is one small part of it, but the industry—as a whole—is becoming a lot more aligned with each other.
Ableton Link is another great example of solving a problem with a very simple program, but it does so in a way that brings a lot of people together.
The HUB: That's definitely one of the interesting features of NKS format; it's kind of a community generation tool of sorts.
RC: Exactly, it allows us to build relationships with partners.
The HUB: Right. As far as adapting to what users may want or need—building a larger community outside of the ecosystem of Native Instruments—what would be something that you would do that's different in this approach now that you've worked on this NKS product for a while, and worked with some partners?
Is there a different approach you would have taken with this, having known then what you know now?
RC: Good question.
One of the things that we can definitely improve upon, is the connection between the hardware--Komplete Kontrol, in particular--and the connection to software, for example. Packaging those things from the start, I think we could have done a better at.
However—this is easy to say, in hindsight—at the beginning, you are always looking at the development resources available, and making decisions from there.
Also, I think engaging with people and partners as early as possible, would have probably been wise.
I mean, NKS was—as I mentioned before—initially, a proprietary development. It took us awhile to bring this to third-parties, and because of that, we've ramped things up over the years, but trying to seed the ideas a bit earlier on is something that we have learned from this exercise.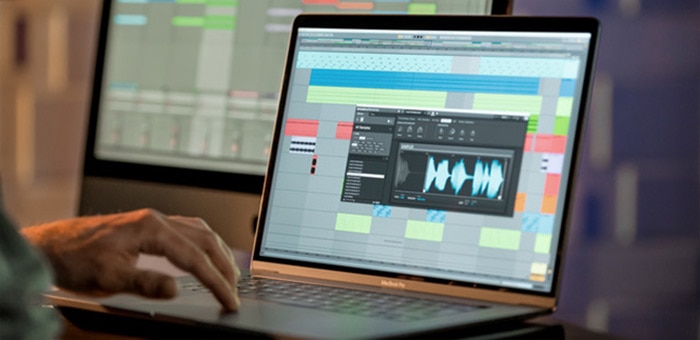 The HUB: Yeah, but it wasn't developed that way, exactly.
RC: No, opening up to third-party products was clearly a response to customer and market needs.
The HUB: That makes a lot of sense. What are you working on next, besides NKS product objectives that run in parallel with the larger initiatives?
RC: On a very broad level, I can give you an idea of what's going on. Mainly, continuing on the strategy with making everything more accessible.
As a brand, we've somewhat redefined ourselves over the past few years, and a lot of our marketing communication is reflective of this.
Take the NAMM booth, for example, we wanted it to show how people actually make music, how they contextualize the products that we have.
Moving away from—exclusively—high end studios, and pro producers, to showing the products in the context of a bedroom studio or in a living room, where we've got a couch setup with an iPad and TRAKTOR DJ.
You'll definitely be seeing a lot more of this in the coming years.