Microphone Preamps

Ways to Shop
Best Sellers

On Sale

Top Rated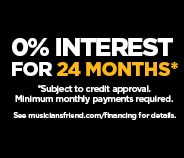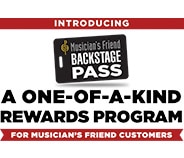 all
Open Box
Results 41 - 60 of 113 matches
Page:
< Prev
1
2
3
4
5
6
Next >
Best Seller

Compare

Compare Now

site1prodH88763

Top Rated

$229.95

List:

$279.95

$202.36

Compare

Compare Now

site1prod184132

Best Seller

Compare

Compare Now

site1prodH94740

Best Seller

Daking Mic Pre One

Built in the tradition of the great console manufacturers such as Neve and API, Geoff Daking offers you a...

Compare

Compare Now

site1prod501291
Best Seller

Compare

Compare Now

site1prodH94491

Top Rated

Rolls MP13 Mini-Mic Preamp

The MP13 Is A Small, Simple, and Inexpensive Microphone Pre Amplifier For A Variety Of Applications. The Unit...

$56.00

List:

$90.00

$49.28

Compare

Compare Now

site1prod428714

Best Seller

Compare

Compare Now

site1prodH89508

Top Rated

Compare

Compare Now

site1prod181127
Compare

Compare Now

site1prodH83405

Compare

Compare Now

site1prod180259

Compare

Compare Now

site1prodJ18921

$4,021.99

List:

$4,469.00

Compare

Compare Now

site1prod183056
When a microphone's signal is too weak to be transmitted to other recording devices, it needs an extra tool that can boost its signal strength back to line level. This additional piece of equipment is called a microphone preamp, and they are essential to your recording studio setup.

Before you purchase a microphone preamp, it's best to ask yourself a few key questions. For example, what kind of microphones are you using? If you're recording with a condenser microphone, you'll definitely need a preamp with phantom power, since condenser mics need electricity in order to work. However, dynamic mics have a weaker signal than condenser mics, which means you'll need a preamp for more gain, but without adding any additional noise. Although microphone amps are typically used to increase a microphones volume or provide phantom power, they are also a superb way to add warmth and clarity to the sound.

For a high performance microphone preamp at an affordable price, the new ART ProMPA II is the next generation of microphone preamp technology. Remarkably powerful and easy to use, this preamp is an excellent way of giving your projects a rich tube sound along with Mid-Side stereo recording. Another option is the Summit Audio 2BA-221 tube mic and line module. This microphone preamp contains individual controls to mix mic with Hi-Z or line inputs for variable vacuum tube output. Versatile and amazingly clear, this microphone preamp is fantastic for both amateur and expert recording setups.

You can be the best sound technician in the world, but in order to prove that you're the best, you need recording equipment that's designed by professionals, and this includes your microphone preamp. Because microphone preamps are offered by many of the world's top pro audio brands, you can have peace of mind knowing that the option you choose in this section will be more than capable of taking on its important role in the studio
.
You are changing the Ship-To country.
Our product catalog varies by country due to manufacturer restrictions. If you change the Ship-To country, some or all of the items in your cart may not ship to the new destination.
{"reportSuiteIds":"","prop2":"","prop1":"","prop5":"","prop6":"","prop3":"","prop4":"","channel":"","linkInternalFilters":""}
category
site1YFG
/microphone-preamps
cat|site1YFG
?pageName=subcategory-page&N=500122