In choosing your first guitar amp you have to first consider how much you have to spend, the style of music you like to play, and what kind of tone you like best. It is perhaps best to start with something small. You might feel that a Marshall stack is the way to go, especially if you have the money, but for home use, big amps are hard to work with because to drive them into distortion, you have to get really loud. They also take up a lot of space.
Anything over 30 watts or so is usually overkill for home practice or casual jam sessions. Remember, even a 15 watt amp is loud when cranked. What you sacrifice with lower wattage is clean volume. But if you primarily use a dirty, overdriven tone, small will work just fine.
While amplifiers come in a variety of configurations, we'll focus on three types for this guide: tube, modeling and solid-state mini amps. Tube amps, typically the most expensive type, are held in high esteem for their tonal qualities and heritage dating back to the earliest dates of amplified music. Modeling amps tend to be somewhat more affordable, require less maintenance and provide a wealth of tonal options. Finally, portable mini amps are a great choice for someone looking for a small, battery-powered practice amp that fits in a backpack. One thing to keep in mind is that watt for watt, tube amps are much louder than their solid state and modeling cousins
When you shop the huge selection of combo guitar amps at Musician's Friend we make it easy to hone in on what you're looking for. You can select between a variety of differnt amp types (acoustic, hybird, tube or solid state), brand(s), and price range, to help you find the right amp for your needs. To really fine-tune the process you can also dial in the wattage, speaker size/configuration and more.
And remember, the expert Gear Heads at Musician's Friend can help you cut through all the specs and details to find that one perfect guitar amp that's right for your music and budget. 
Table of Contents
Beginner Tube Guitar Amps
Beginner Modeling Guitar Amps
Mini Guitar Amps
Beginner Tube Guitar Amps
Fender Pro Junior IV
The Fender Pro Junior IV is tube-driven guitar combo with a 10" Jensen P10R speaker reproduces the harmonically complex output and sensitivity to playing synamics that vintage Fender tone hounds love. Two 12AX7 tubes in the preamp section and two EL84 power amp tubes crank out the same celebrated midrange as vintage combos.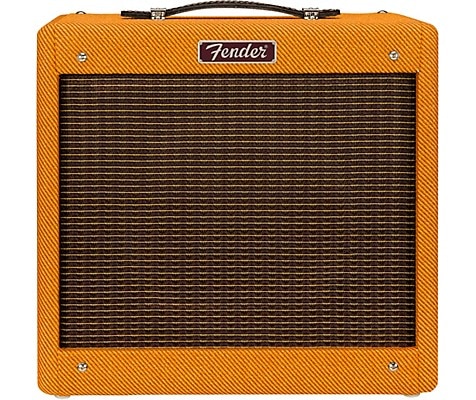 VOX AC4C1-12
If you're looking for classic British tone, take a look at the VOX AC4C1-12. At the heart of the 4-watt AC4 is VOX's classic Top Boost circuit, inherited from their iconic AC30, which is pumped through a 12" Celestion speaker. Gain, Bass, Treble and Volume controls provide plenty of flexible tone shaping. Weighing in at just under 24 lbs., the AC4 is incredibly portable by tube amp standards.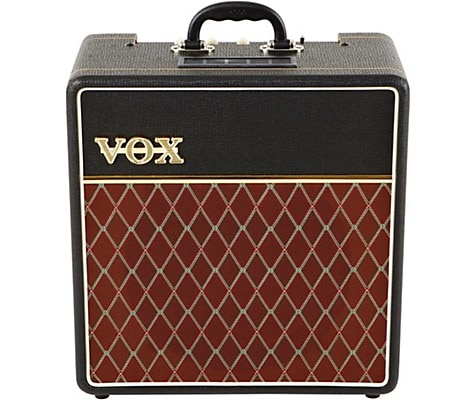 Beginner Modeling Guitar Amps
Line 6 Spider V MKII
First released in 1999, Line 6's Spider amplifiers have lead the way in affordable, quality modeling guitar amplifiers. Released in summer of 2019, the latest generation Spider V MKII is packed with 200+ models of different amps, cabs and effects. Available in 6 different configurations, the Line 6 Spider V MKII amps are a fantastic choice for anyone looking for a versatile amp at a great price point.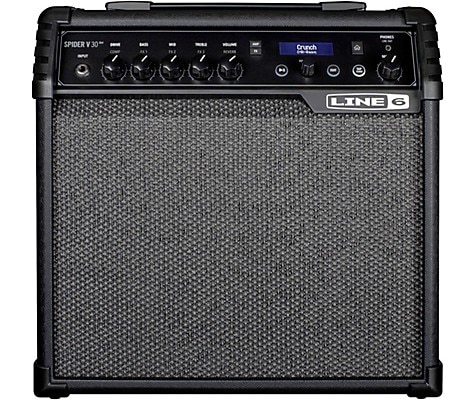 BOSS Katana MKII
Originally released in 2016, BOSS' Katana amps were born out of the development of their Waza line of guitar products. Updated in October of 2019, the latest Katana MKII amps feature 5 unique amp "characteristics" as well as five independent effects sections (Booster, Mod, FX, Delay and Reverb), which each offer 3 different vatiations to choose from. Shape your tone right on the amp or the BOSS Tone Studio software.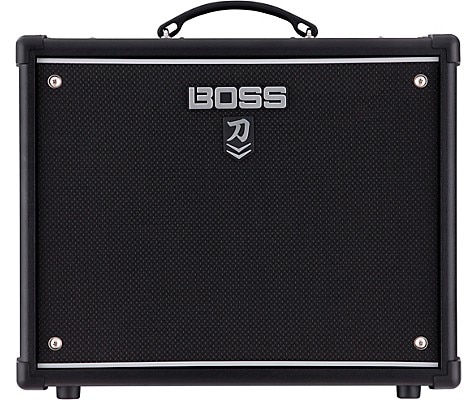 Mini Guitar Amps
Fender Mini Tone-Master
Inspired by Fender's classic Tone Master amplifier, the striking 1-watt Mini Tone-Master delivers authentic Fender sound through two 2" speakers. Powered by a single 9V battery, the Mini Tone-Master is a great choice for anyone looking for great sound in a highly portable package.
Blackstar Fly
If you're looking for a versatile mini amp, look no further than Blackstar's Fly 3. Rated at 3 watts, Fly 3 offers two channels, built-in digital delay and Blackstar's patented Infinite Shape Feature, allowing you to switch between U.K. and U.S.-style tone. The aux. line in is perfect for connecting your mobile device, while the headphone out and emulated line put silent practice and recording at your fingertips. A Bluetooth-equipped Fly 3 is also available.