We look at the differences that make each Gibson Les Paul model unique.
---
Written by Brian Bagget, Musician's Friend Private Reserve Guitars
Introduced with the help of the man whose name it bears in 1951, the Les Paul continues to play a starring role in the ongoing saga of the electric guitar. And Gibson continues to build a wide range of Les Pauls to choose from. So if model year-specific reissues are confusing or you're vague on the differences between Standard versus Custom Les Pauls, read on for some clarity.
Let's start by breaking down the most popular years for the Les Paul and the unique features of each.
1957
The first version of the Gibson Les Paul, best known for its carved gold top, was introduced in 1951. Originally loaded with soapbar P90 single-coils, 1957 saw Seth Lover's humbucking pickup become available and the Les Paul in its most classic form was complete.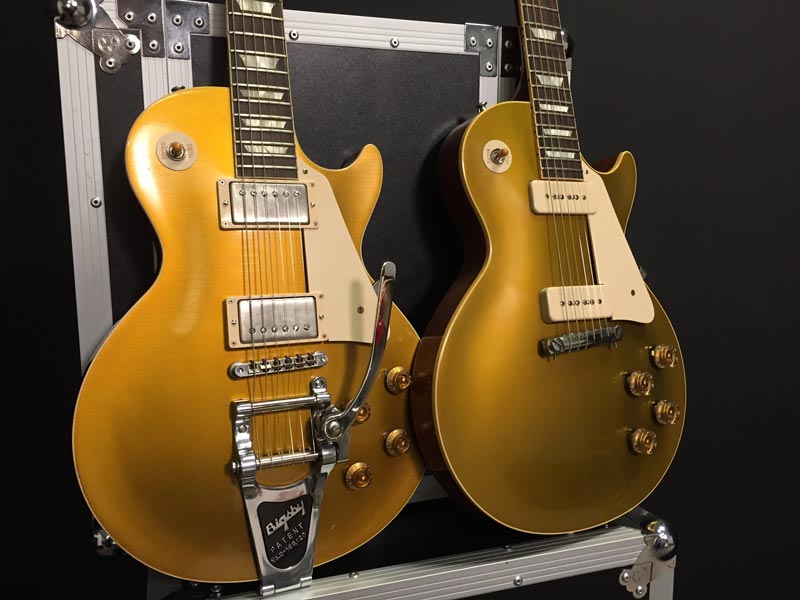 Brian gives this glorious Custom 1957 Les Paul Historic Reissue Goldtop an audition.
1958
Carved transparent top. First year to offer sunburst finish. The 1958 Les Paul is best known for its plain top (very little flame or figuring) and big neck. If you like a fat neck carve, the '58 Reissue might be for you! Check out Private Reserve's selection of '58 Reissue Les Pauls.
The Washed Cherry finish combined with the VOS treatment give this Custom 1958 Les Paul Standard Historic Reissue Plaintop the look of a carefully preserved original.
1959
The holy grail…'59 Les Paul's are the most collectible and sought-after. They are known for their beautiful bookmatched flame tops, PAF humbuckers and medium neck carve.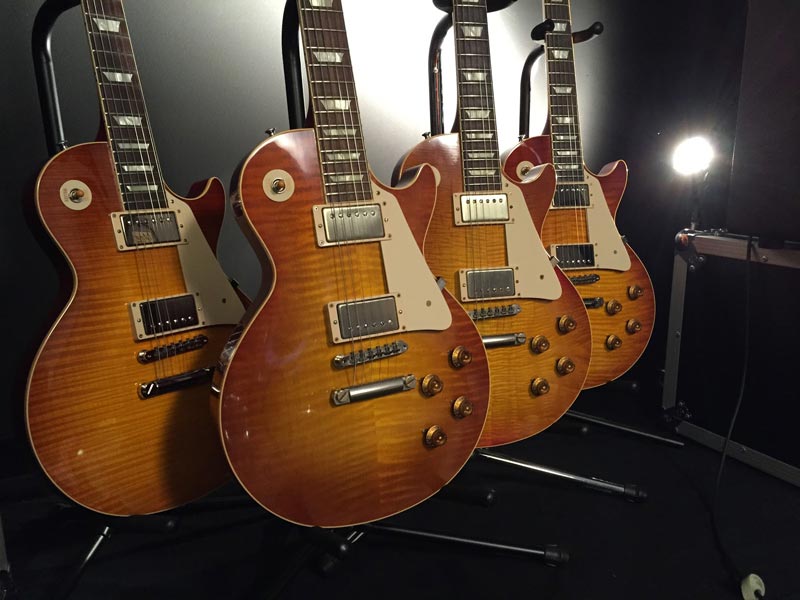 From mellow jazz to edgier fusion territory, to all-out rock, this sweet Custom 1959 Les Paul Standard Historic Reissue delivers big time.
1960
The 1960 model year is best known for its slim '60s neck profile. The neck on on the 1960 LP reissue has a nice thin, modern feel that many players prefer. Check out the Private Reserve collection here.
As Brian demos, this Gibson Custom 1960 Les Paul Reissue has a super-fast, modern neck profile that makes shredding fun.
1961
The new 1961 Les Paul was introduced by Gibson then rejected by the man whose name it bore. (Some early SGs actually had Les's name on them.) In response, Gibson renamed the new model the SG. With double cutaways, beveled horns, and thinner, lighter construction, it has an all-mahogany body without the LP's carved maple top.
Brian gets his whammy on with this knockout Gibson Custom SG Standard Reissue with Maestro Vibrola.
Standard vs Custom
A quick rundown of the differences:
The Les Paul Custom comes with these upgrades: gold hardware; ebony fretboards (Richlite on some models); block inlays; headstock inlay; and multi-ply body, neck and headstock binding. It was originally available only in black but over time white was added as well as one of my favorite looks: Silverburst!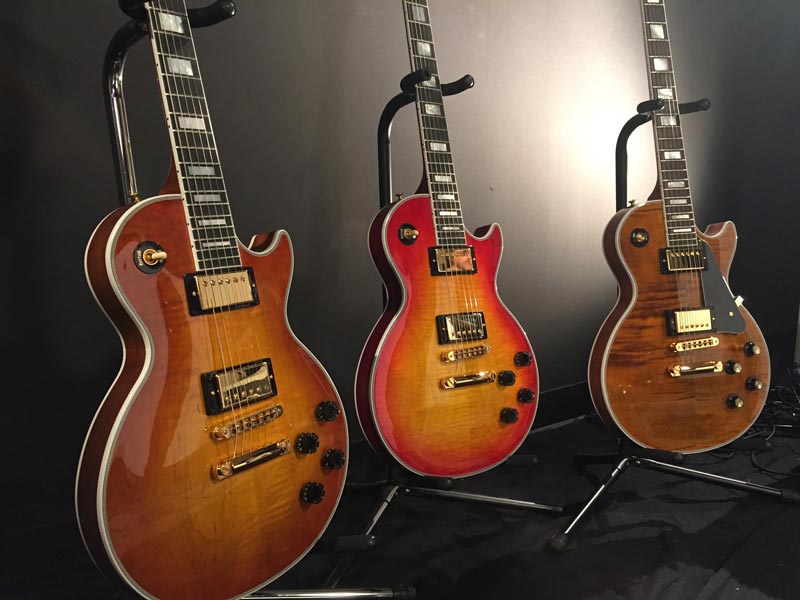 Gibson spares no effort in getting all the details right with the Custom 2015 True Historic 1957 Les Paul Custom Reissue.
Gibson USA vs Gibson Custom
Gibson currently builds Les Pauls in two locations, both in Nashville, Tennessee. There's the main factory (Gibson USA) and the smaller custom shop (Gibson Custom) a few miles away.
I could write an entire article on the differences between a custom shop guitar and its factory-built counterpart, but it really boils down to mass production versus small-run guitar building that involves lavish amounts of highly skilled hand work. Gibson USA continues to offer model year-specific Les Pauls while Gibson Custom handcrafts small-run lines such as the Historic and Collector's Choice series.
So, there's your crash course in Les Paul models, features and options. It's hard to deny the beauty of that big, beefy Les Paul sound! Playing a nice Les Paul never gets old to me.
Until next time...keep playing!