Whether you've got a U.S.-built American Professional or an imported Player Series Strat, this game-changing pickup upgrade will have you rockin' the blues like never before!
---
Here's a quick mod to turn any Fender Stratocaster into a searing blues beast, and is about as easy to perform as it gets. Simply install a set of Fender Custom Shop Texas Special Strat Pickups to give your Stratocaster's sound a huge boost.
Originally introduced on the Stevie Ray Vaughan Signature Strat in 1992, Fender realized there was an eager market for these newly developed Texas Special pickups among other Strat players looking for that ultra bright, hard-edged tone that SRV embodied. An aftermarket pickup set soon followed.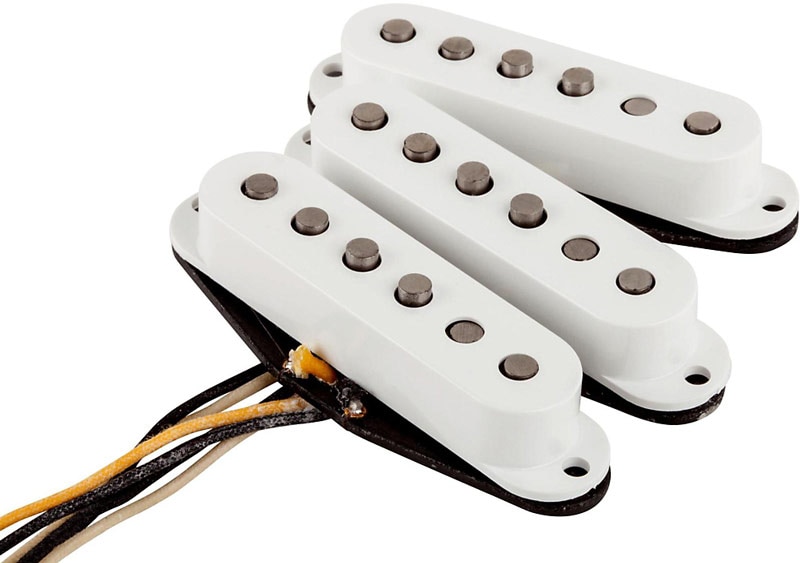 Overwound Texas Special pickups deliver snarling, blues-ready tone.
The overwound Texas Specials will give you that authentic SRV Texas blues tone with plenty of midrange chirp, crystalline highs and tight bass. The output on these pickups is considerably hotter than your stock pickups, so you'll notice an immediate difference.
Keep in mind, these are single-coil pickups, so there will be some 60-cycle-hum. But if the intensely bright, penetrating sound of modern Texas blues is what you crave, then go for 'em anyway. The reality is, you'll only hear that hum in the quiet moments when you're not playing and a simple noise gate pedal like the EHX Silencer Noise Gate will take care of that.
For anyone who loves the stinging SRV Strat tone or the guitar sounds of artists such as Bonnie Raitt and Mark Knopfler, the upgrade to Texas Special pups is a no-brainer.
Upgrading Your Strat's Cosmetics with the Aged White Strat Accessory Kit
Now it's time to add the finishing touches to make your Strat look as good as it sounds.
It's easy to give your guitar the look of one that has spent years rolling in and out of smoky clubs, even if you just bought it! Fender offers an Aged White Strat Accessory Kit. The kit contains knobs, a backplate, tremolo tip and switch. It is also available in Black, White and Parchment color options.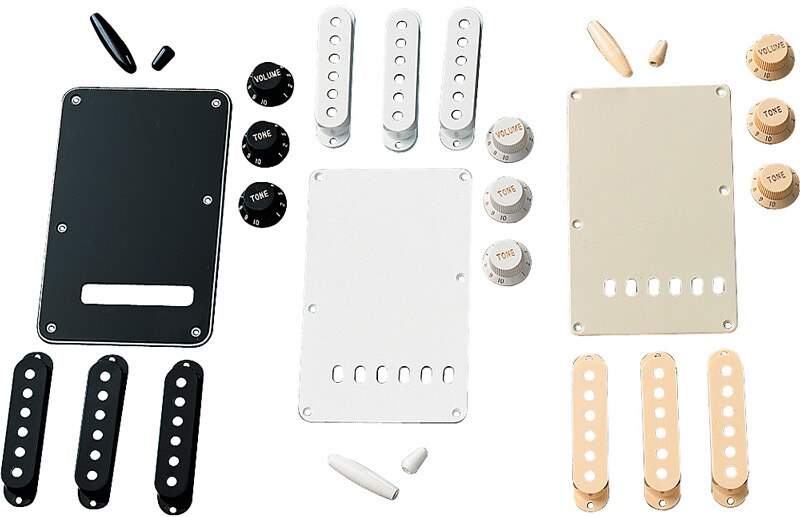 The Strat Accessory Kit is an easy and inexpensive way to give your Strat of choice a dose of visual vintage vibe.