If you need a great gift for the musician in your life, you'll want to check out these stocking stuffers and gift ideas for guitarists, drummers and more.
---
Shopping for a gift for a musician and don't know what to give them? Here's a roundup of gear guaranteed to put a big smile on any musician's face, from beginners to seasoned players. In addition to the products featured in this article, we've got a fantastic assortment of music gift ideas for you to check out. And if all else fails, Musician's Friend also offers gift certificates, too!
Now, let's take a look at some fantastic gear for your consideration this holiday season!
Boss SD-1 Super Overdrive
The Boss SD-1 Super Overdrive offers warm, smooth distortion (much like an overdriven tube amp) while offering plenty of clarity that won't rob you of dynamics. Level, Drive, and Tone controls give plenty of tonal range and will feel at home on any guitarist's pedal board.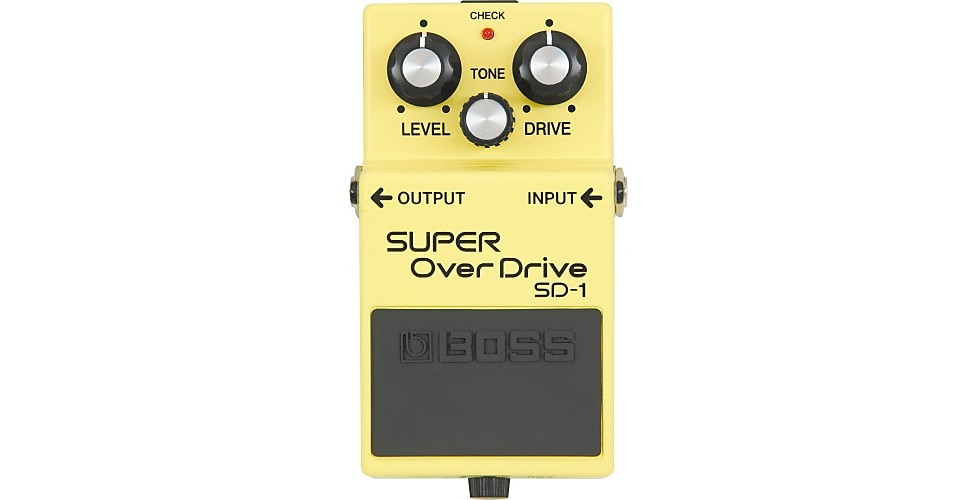 Need more guitar pedal gift options? Take a look at our pedalboard concepts covering a variety of pedal configurations for various price points and players.
DR Pro DJ Laptop Stand and Shelf
Okay, so it may not fit within a stocking but this affordable Laptop Stand and Shelf is a big hit with mobile DJs. The stand easily supports all your gear while offering full adjustability, ensuring that you can find the height that works best for you. Even better, you can break it down in a few short moments, making it extremely gig-friendly. The stand can be used in standalone mode or clamped to a table when the action gets rowdy.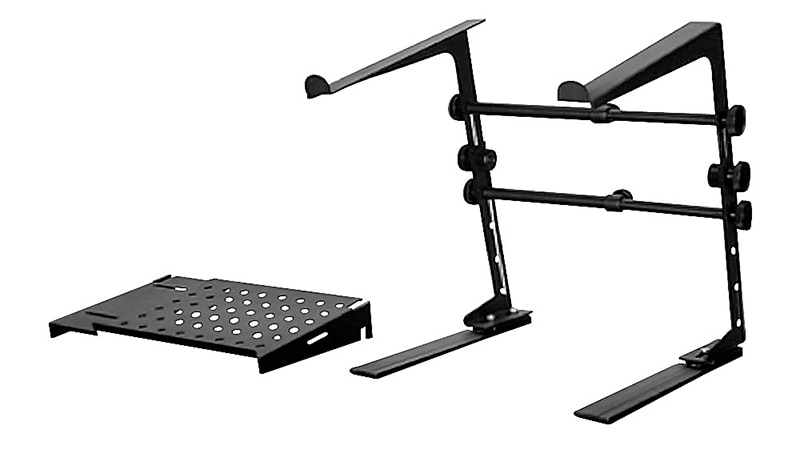 Looking for more DJ gear like mixers, turntables and more? Musician's Friend has you covered!
MXR Carbon Copy Deluxe Analog Delay Pedal
The Carbon Copy Deluxe Analog Delay pedal adds a bevy of new features to the classic MXR Carbon Copy, allowing you to tweak the warm, organic sound that has made the original the bestselling analog delay in the world. The Carbon Copy Deluxe offers longer delay time (up to 1.2s), tap tempo functionality, tonal switch (original and Bright), subdivisions and Mod control (with dedicated speed and width controls).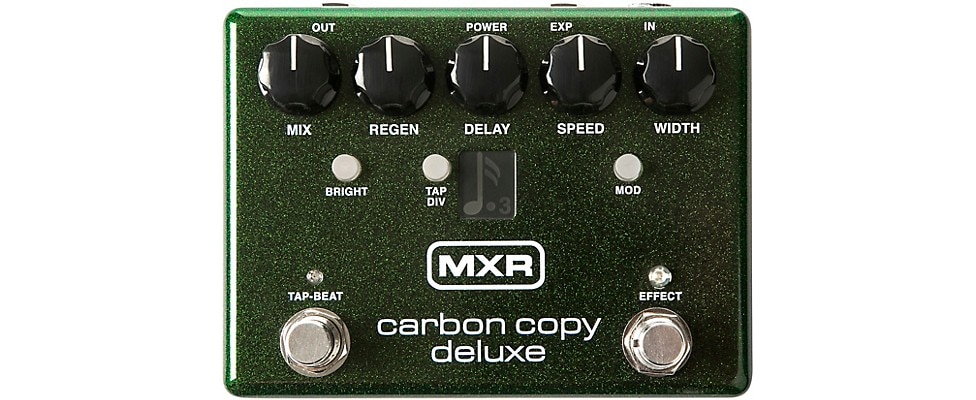 Need a different flavor of delay pedal? Don't despair - we've got a broad assortment of analog and digital delay pedals to choose from.
Vic Firth American Classic 5B Drumsticks - Buy 3 Pair, Get 1 Pair Free
If you've got a drummer in the family, the Vic Firth American Classic 5B drumsticks will make a great stocking stuffer. Offering plenty of power and reach, these sticks are 16" length, and .595" diameter. Even better? When you buy three pairs the fourth pair is free!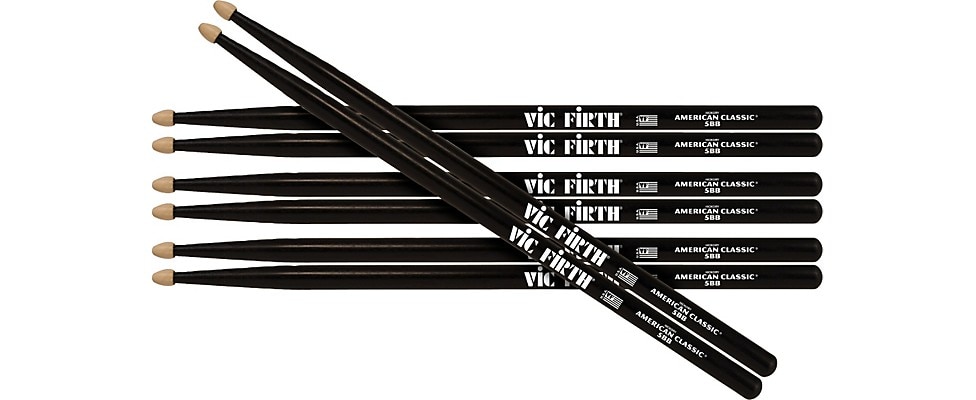 Shop our full selection of drum sticks and accessories for more great gift ideas for the drummer or percussionist in your life.
Teenage Engineering Pocket Operator PO-14
Your gift recipient will have plenty of fun exploring all the cool sounds the Teenage Engineering PO-14 Sub Pocket Operator can crank out. The PO-14 covers plenty of sounds due in part to a host of unique synthesizer engines including FM, Subtractive, Wavetable and Physically Modeled String. It also includes 16 effects (delay, bit crusher, and more), a built-in sequencer, built-in speaker and more.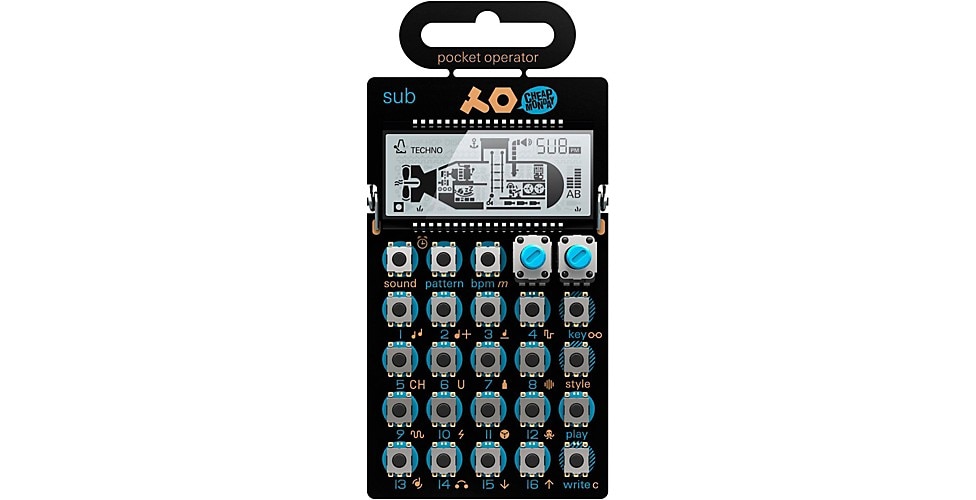 Shop our full selection of synths and sound modules for more great gift ideas.
Mitchell MU40 Soprano Ukulele
The very playable Mitchell MU40 Soprano Ukulele makes a great first stringed instrument for the novice or a fun new challenge to master for more experienced players. With its nylon strings and short scale, it's ideal for kids and others with smaller hands. Give the gift of a lifetime of music.

Read our Ukulele Buying Guide to learn more about why the little uke is back in a big way and check out other models.
Music Nomad Guitar Care Pack
The Ultimate Professional Grade Five-piece Care Kit from Music Nomad is great for electric guitar, acoustic guitar, ukulele and mandolins. The Guitar ONE is an All-in-1 cleaner, polish and wax while the Guitar Polish offers deeper cleaning and polishing. It's also great for dealing with guitar hardware oxidation. Finally, if your fretboard needs some cleaning and conditioning, just reach for the Fretboard F-ONE Oil. The package also includes two premium quality microfiber towels.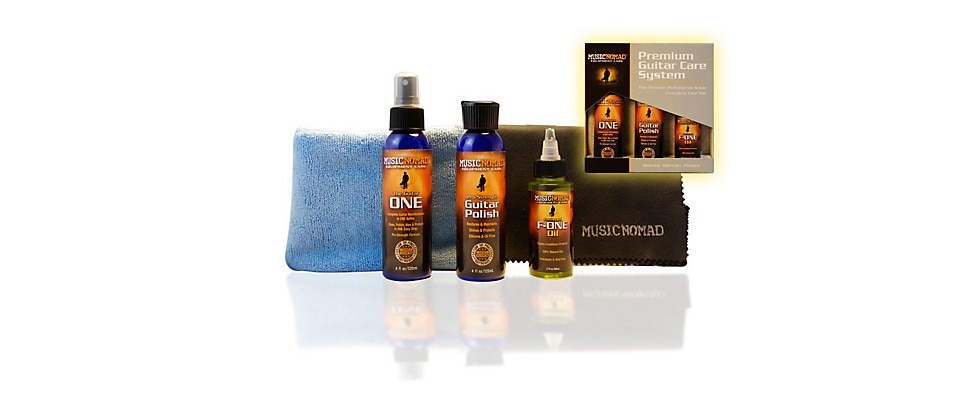 If you're looking for more great gift ideas to help someone keep their guitar or bass in great shape, check out our fretted instrument care and cleaning products.
On the off chance that you need more gift ideas, check out our huge selection of stocking stuffers that are as essential as they are affordable. You'll find instrument cases, guitar accessories, music stands and much, much more.