Martin 17 Series
24-Month Financing*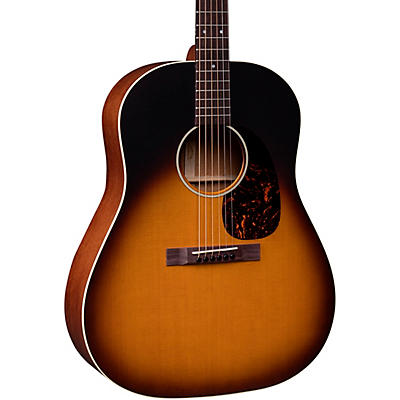 24-Month Financing*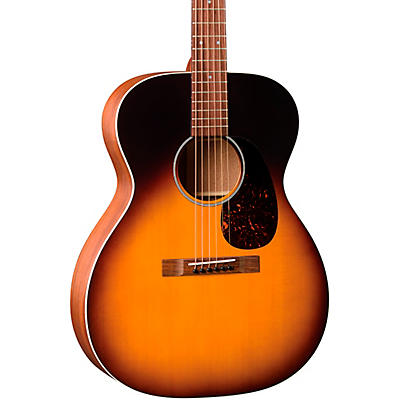 24-Month Financing*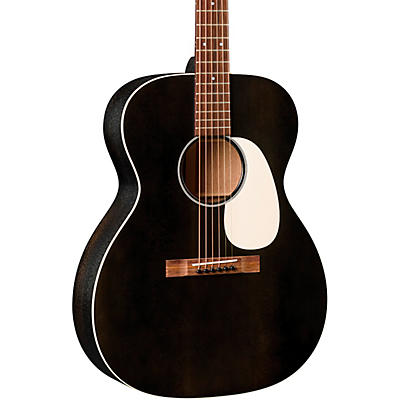 Or
$84
/month^ with 24 month
financing* Limited Time.
Details
About Martin 17 Series Guitars
The instruments in Martin's 17 Series pair mahogany back and sides with a Sitka spruce top for a well-balanced sound full of bright airy trebles, crisp midrange, and complex harmonics. Most unique to the 17 series is the darker wood tones with contrasting appointments and shade patterns that give each of the instruments in this series a unique look that is sure to turn heads.

The bold and edgy 17 series guitars are offered in smaller body sizes with comfortable high-performance necks that are super easy to play. The 17 series takes inspiration from guitars that would have been played in juke joints back in the 30s and 40s. Some models come with built in electronics and some even offer a traditional slope shoulder profile.

With decades of history behind them, Martin luthiers have lots of prior experience to draw on. The Martin 17 Series is a great example of this, since it's inspired by their renowned vintage 17 guitars. For the current Martin 17 lineup, which debuted at NAMM 2016, they've taken a straightforward approach to re-visiting those traditional designs. The result is a family of instruments that are humble in their simplicity, while delivering the classic sound you'd expect of a Martin guitar with this kind of pedigree.

Every option here is an excellent one, but if you're not sure where to start your search, why not take a look at the Martin 17 Series D-17M Dreadnought Acoustic Guitar? Like the other guitars in this section, it's topped by solid sitka spruce and backed in mahogany. The ever-popular dreadnought body style gives it a rich voice and excellent projection, fit for everyone from the most energetic rocker to the lightest fingerpicker. Think of it like a modern take on the vintage Martin classics, with a low-key look that offsets its high-impact tone.

If you'd prefer to go with a more old-school body shape, maybe the Martin 17 Series 00L-17 Acoustic Guitar or the Martin 17 Series 000-17 Acoustic Guitar would be more up your alley. They're grand concert and auditorium models, respectively, boasting your choice of the Martin 17 Series' two flagship finishes: black smoke and whiskey sunset. Detailed in Guatemalan rosewood and outfitted with Performing Artist neck tapers, these instruments are as easy to play as they are to admire.

So which Martin 17 Series guitar looks like the best fit for you? In the end, the answer to that question is what matters most in your decision-making process. As long as you have the guitar that's right for your own personal preferences, there's no doubt you'll be hooked on playing it. Whether you plan to take it onstage, to the studio or just for your own enjoyment around the house, a Martin 17 Series instrument will deliver. If you're not sure a Martin 17 Series guitar is right for you, shop the full collection of Martin guitars.
Other Martin Guitar Models
Martin Grand Performance | Martin Dreadnought | Martin D-18 | Martin D-28 | Martin HD-28 | Martin D-35 | Martin D-45 | Martin DX | Martin Dreadnought Junior | Martin Backpacker | Little Martin | Martin 0 | Martin 00 | Martin 000
Other Martin Guitar Series
Martin 15 Series | Martin 16 Series | Martin Modern Deluxe Series | Martin Authentic Series | Martin Performing Artist Series | Martin Road Series | Martin Standard Series | Martin X Series | Martin Custom