One year after releasing their flagship Apollo X rack mount audio interfaces, Universal Audio has announced two updates to their desktop Apollo audio interfaces, Apollo Twin X, available as Duo or Quad Core, and the brand new Apollo x4.
Although it may not look very different from the Twin MKII, Twin X represents a significant upgrade in this well-established line of desktop audio interfaces. Meanwhile, the Apollo x4 represents a new design and feature set in the Apollo line, nicely bridging the gap between the Twin and UA's flagship Apollo X rack units.
Learn more about UA's Apollo X audio interfaces.
A closer look at the Universal Audio Apollo Twin X and Apollo x4 at Winter NAMM 2020.
To dig a little deeper into these new models, we reached out to Universal Audio Senior Product Manager Gannon Kashiwa.
The HUB: The Twins were last refreshed about 3 years ago. What were the "must have" upgrades that you brought to the latest generation?
Gannon Kashiwa: The biggest improvement we made in Apollo Twin X, compared to Apollo Twin MKII, is the audio quality and spec. A little over a year ago, we released the Apollo X rack mounts: Apollo x6, x8, x8p and x16. We made huge improvements in audio specs, so we wanted to bring the Elite-class audio design to the desktop. Audio quality is the most important part of our commitment to craftsmanship, so that was the primary goal.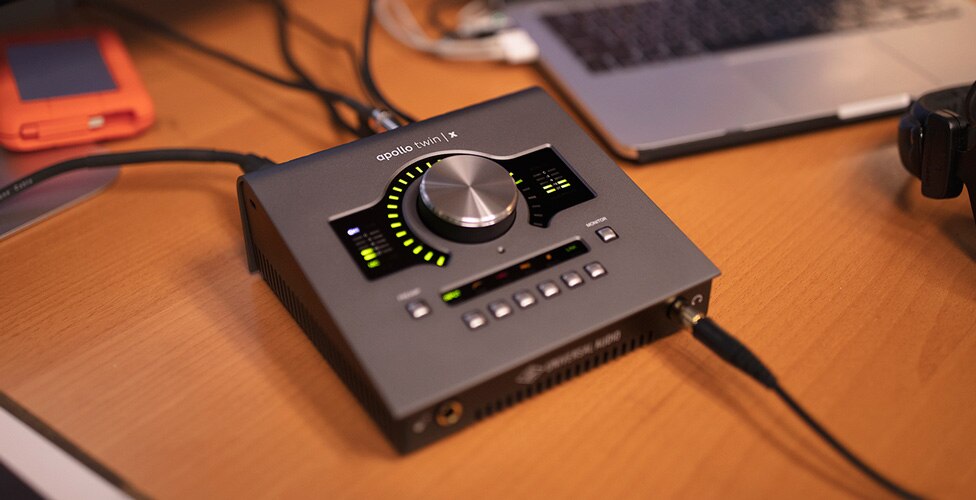 The HUB: Did you face any challenges in designing them? Compared to the rack units you're dealing with different size limits, heat issues, etc.
GK: Oh yes - all of the above are challenges! Apollos are complicated, mixed topology systems where we have a lot of high speed digital bits in close proximity to audio paths, so laying out the boards takes a lot of hard design work and iterations to squeeze every ounce of performance we can. Heat is also a never ending challenge, especially in the desktop interfaces. Fans are a big no-no in the studio, so we rely on venting and heat sinks to keep things running as cool as possible. There's only so much you can put in and how much power you can dissipate though, so it is a real factor.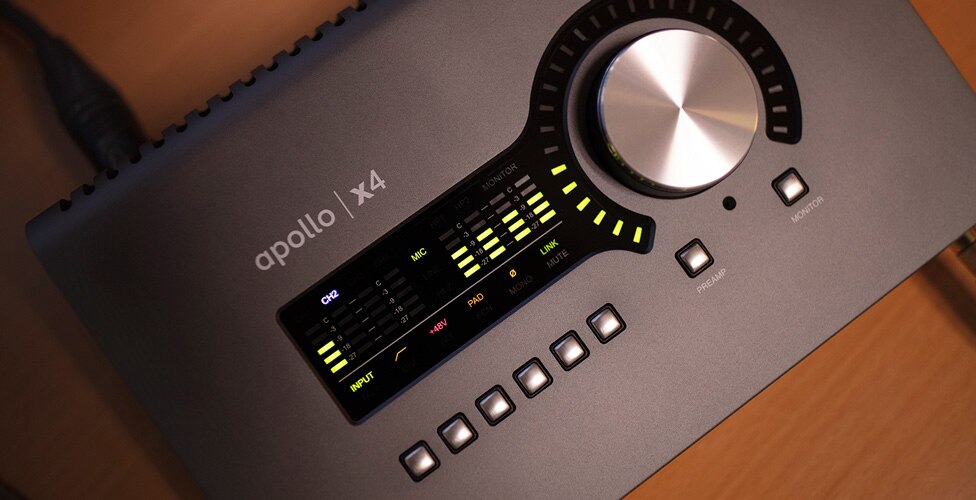 The HUB: For someone who may be considering upgrading to this latest generation, how do these new specs and features manifest themselves? What type of benefit will users experience?
GK: Great specs are just a way to describe how a device measures. Generally speaking, more dynamic range and lower noise mean you can record audio at lower volumes without worrying about degrading the signal with noise or distortion. The Elite-class A/D and D/A (converters) found on our rack mount Apollo X family and now Apollo Twin X and Apollo x4 is among the best in the industry. These converters produce exceptionally clean audio, so people can really focus on getting the sounds then want. Ultimately, it helps people make better audio decisions. 
The HUB: For someone that may be moving up from a more budget-minded or lower I/O interface, how might they use the Optical connection to their advantage?
GK: Both Apollo Twin X and Apollo x4 have optical input, which is perfect for adding additional inputs. For example, you could add a UA 4-710d preamp and use the ADAT input for four additional mic pres with a completely different color. Apollo x4 also has an optical output, so now users can use a summing amp or external headphone amp for additional cues. You can also use them for digital hardware inserts or driving other studio gear. 
The HUB: Let's take a closer look at the x4. This is a new form factor and feature set for the Apollo line. Who is this product designed for? What application did you have in mind when developing it?
GK: Apollo x4 can satisfy a lot of requirements and we have taken a huge amount of customer feedback into consideration in the design. Customers want more inputs on the desktop. Four inputs is a great number because you can have a couple of close mics plus a stereo pair all at once. That's enough to do a drum kit, or record a couple of people singing and playing instruments. With more inputs and two on board headphone outputs, it's perfect for one person recording another, or a small group. It's designed for the individual who records other folks from time to time and wants the best sounding interface available.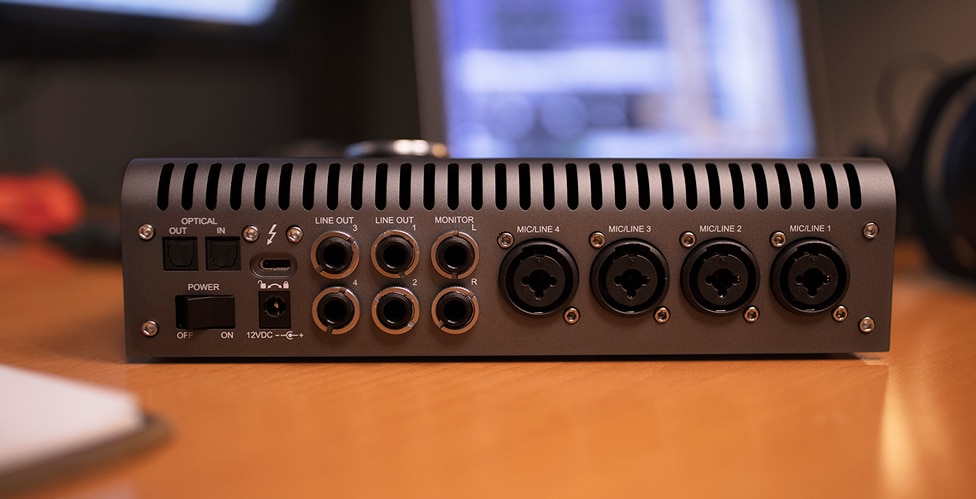 The HUB: What makes the UAD ecosystem so special? Why does on-board DSP matter?
GK: There is a ton that makes an Apollo system so special. First, of course, is the audio quality. But, it's also how simple and elegant the software is, how easy it is to install, connect and add or remove hardware. Our Console software is smart and removes a lot of the configuration headaches and limitations found on other systems. 
The other question is also a huge part what makes Apollo such a creativity booster. Onboard DSP enables us to run UAD plug-in processing in real time, with extremely low, fixed latency. DSPs only do one thing, which is process audio, so we can develop very complex plug-ins with lots of non-linearities and run them effortlessly in real-time in Console. Those same DSPs also support plug-ins running in a DAW, so you can build mixes that would otherwise bring your computer down.
The HUB: Thanks for taking the time to answer our questions, Gannon!
Learn more about LUNA, Universal Audio's new recording software, announced at Winter NAMM 2020.