Amplifier Footswitches
Popular Categories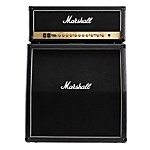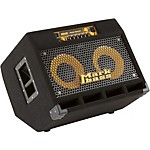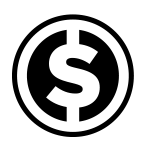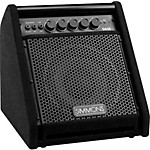 Additional Amp Categories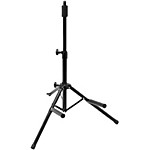 Guitarists can spend years perfecting their sound for the live setting. They want their audiences to hear exactly what they expect, when they expect it. With an amplifier footswitch, a guitarist can easily jump back and forth between amp channels, delivering just the sound they want to a crowd for any song. With so many options available to you as a musician, it's important to find the footswitch that is best suited to your needs. The first thing to keep in mind is the type of amplifier you own. While footswitches can be universal, some are made to work in conjunction with specific amps and brands. Take the FBV Shortboard MKII Guitar Footswitch from Line 6 for example; this footswitch pairs brilliantly with the Spider IV and Spider Valve MKII amplifiers, providing convenient hands-free control of on-board effects. Similarly, the 1-Button Footswitch for Mustang and Blues Junior Amps from Fender is specifically designed to quickly access your Mustang I and II presets as well as switching on/off the FAT circuit on your Blues Jr. amp. Using a footswitch that is designed specifically for your amp is a great way to get the most out of your sound. If you're interested in a variety of musical styles and tones, but don't necessarily consider yourself as a tech expert, you may want to look into the Mustang Floor Guitar Multi-Effects Pedal from Fender. With 9 footswitches, 12 amp models, 37 effects, and 100 onboard factory and user presets, this pedal is ready to go from day one, you just plug, play and see what kind of interesting sounds you can come up with. An electric guitar is such a versatile instrument, especially when paired with a great amp, which is why it's important to have a solid footswitch in your collection of gear. With the ability to cycle through various settings quickly and easily, an amplifier footswitch will help your guitar ring out just the way you want it to, exactly when you want it to.
No Results Found
Quick Search Tips:
Try just one or two terms.
Instead of using the search box, find your gear by clicking the product category tabs and other navigation links.
Try varying the spelling to see if the word is spelled correctly.
Check out the items below that are suggested based on your search terms.
We'd love to help you find what you're looking for-call us anytime at 800-449-9128.
Suggested Items: