For many aspiring musicians, gigging live is one of the most important elements of their craft. Though hip-hop traces its roots to two turntables and a microphone, the genre has evolved and transformed quite a bit over the decades. As modern music boasts genre-bending and genre-defying sounds, the gear you need to deliver your best performance may vastly vary in functionality and style. The following is a simple gear guide for hip-hop artists that are looking to take their show on the road.
If you are a rapper or singer one of the most important things is to have a DJ support you during your gigs. For artists that don't have bands, it is imperative that your backing tracks are cued, played, blended and mixed appropriately during you set. If you're a DJ in this space, you must decide on what type of rig you want to spin on. Many professional touring DJs use industry standards such as Pioneer CDJ-2000NXS2 decks, or classic Technics SL-1200 turntables. Most venues will have one of these two rigs on hand and ready for you to use. If you are going to spin on classic turntables with control vinyl, it's proper DJ etiquette to bring your own laptop, control vinyl, cartridges/needles, slipmats, and Serato interface. Note, you may run into firmware issues when using different mixers with whichever version of Serato is on your operating system. Be sure to build some extra time into your sound check for potential troubleshooting and always have a backup method to play your tracks in the event of technical difficulties.
For DJs who prefer spinning on portable controllers, you exchange the benefit of traveling light with the benefit of knowing exactly what you will be playing on every night. There are a number of great DJ controllers on the market from brands such as Pioneer, Denon, Native Instruments and Numark. Many controllers are Serato-ready, while others require that you use their own proprietary software. If you're going to be playing larger venues with their own PA systems, make sure that you select a controller that has XLR outputs. That will make it easy to patch into the venue's house system. You'll also want to have some type of travel case for your controller. DJ Cases from MAGMA and Odyssey range in durability, style and price. Pick what's appropriate for your needs.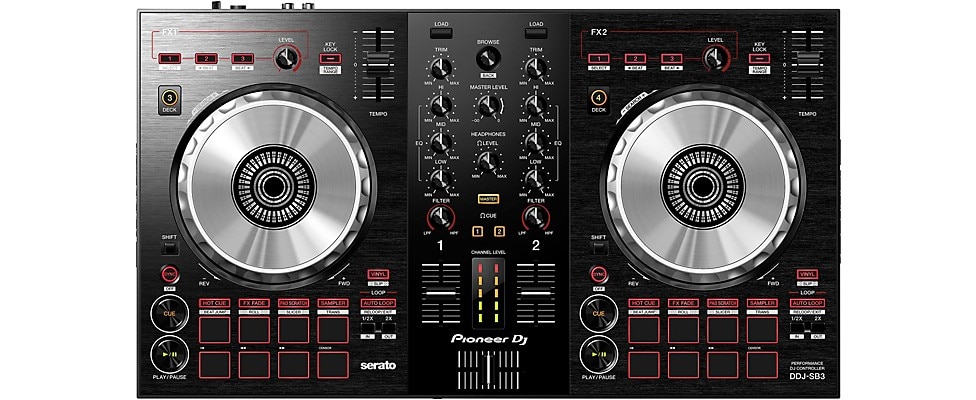 Pioneer's DDJ-SB3 Serato DJ Controller is great for traveling DJs who are looking for a portable, easy-to-use DJ controller. 
If you won't be going the DJ route, you'll need to launch your backing tracks with some sort of pad-based MIDI controller or sampler. Some of the more popular models include Ableton Push 2, Akai MPC Live, Novation Launchpad, Akai Force and Native Instruments' Maschine.
If you're using a pad-based controller, you will need your laptop, an audio interface, and a couple of DI boxes to help your signal flow out of your laptop and into the venue's mixing board. If you have a unit capable of standalone functionality, you won't need your laptop at all. Enjoy that freedom and just make sure you have the right cables for your gear.
Beyond your core pieces of gear, there are a number of "must-have" items that can help you deliver your best live show. Key items include a personal microphone (so you don't get sick sharing vocal germs), gaffer's tape and a bag full of random audio cables. A popular favorite for vocal mics is the Shure Beta 58A.
While most smaller and mid-sized venues will have fully capable monitor systems, as you move up to larger shows you may want to consider investing in a good pair of in-ear monitors. The Shure SE 215 earphones are a solid choice. The Shure PSM 300 includes the SE 215, a wireless transmitter and a wireless receiver.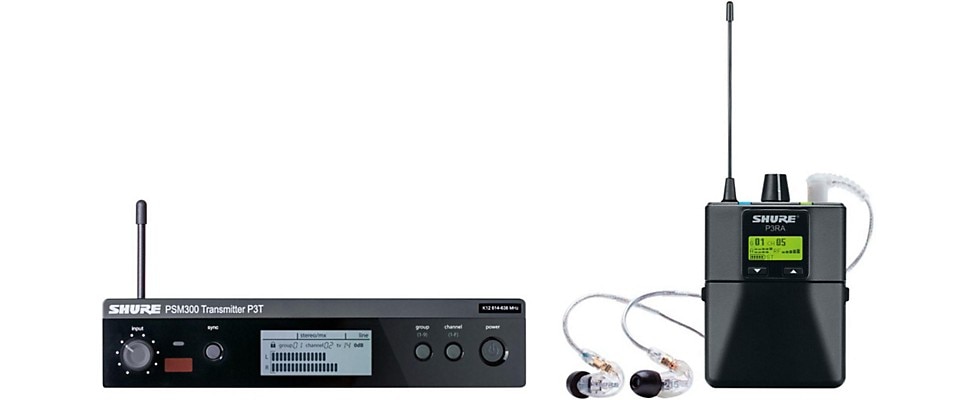 The Shure PSM 300 includes a wirelss transmitter, receiver and Shure's SE 215 earphones.
Finally, it's a great idea to have the music for your set backed up on multiple hard drives, jump drives and digital drives. You never know when a drive might fail or you may forget a bag full of gear at the venue you played at the night before. Backup, backup, backup!
Regardless of the challenges you encounter, the show must always go on. Take the time to go to sound check and build a rapport with the front-of-house and monitor engineers.  They'll help you get aquainted with the room and make sure you're getting as good a sound as possible.