Your child's joining the school band should be cause for celebration. Being a band member helps develop fine-motor and social skills, focus, and the ability to cooperate in group settings. Learning to read music offers benefits that transfer to other subjects, such as math. Making glorious music at a young age is something for parent and student alike to get pumped about. However, often times parents' excitement is tinged by the question, "What's this gonna cost?"
Of course you're not going to go out and pick a Stradivarius violin for your kid. But then again, buying the cheapest instrument available is likely to backfire. A bargain-basement instrument will probably have poor intonation and may be impossible to get into tune. Shoddy construction will compromise playability and tone causing the student to get frustrated and give up. To help ensure that your student's initial enthusiasm is sustained as they make progress, care needs to go into choosing a worthy starter instrument.
The strategy here is to find a balance between price and performance, and it's actually easier than you'd think. Since there are so many parents facing this same predicament, leading manufacturers aim to juggle sound and playability factors with affordability.
In this quick-start guide, we'll look at some of the most popular band instruments, helping you separate the wheat from the chaff and identify some great starter instruments.
Table of Contents
To Rent or Buy
Student Trumpets
Student Trombones
Student Saxophones
Student Clarinets
Student Flutes
Student Violins
Student Cellos
Student Snare Drums
Student Marching Band Snare Drums
Student Bells
Still Need Help?
To Rent or Buy
If you're shopping for a beginning student, you may be tempted to rent an instrument since your student's commitment is unproven. There are some good reasons to opt for a purchase instead. These include:
Long-term rental fees can add up quickly. A perfectly playable entry-level instrument can usually be purchased for less than the cost of a year's rental.
A well-chosen beginner's instrument that is well cared for will retain its value and usually return a substantial part of its purchase price when sold used or traded in for a better quality instrument.
Higher-quality instruments may appreciate in value over time; and in the case of stringed instruments such as violins, their voices "open up" as they age.
Rental instruments may be a bit worse for wear with nicks, dents, and scratches, You're also liable for any damage on a rented band instrument.
Student Trumpets
If you're not sure about your beginning trumpet player's commitment to the instrument, the Etude ETR-100 Student Bb Trumpet is a capable, budget-friendly choice. Teachers, parents and students give it good marks for playability and tone production. The .460 medium-large bore is a good size for novices and this horn offers a surprising amount of projection for its easy price. It comes with a case and mouthpiece so your student trumpeter is all set.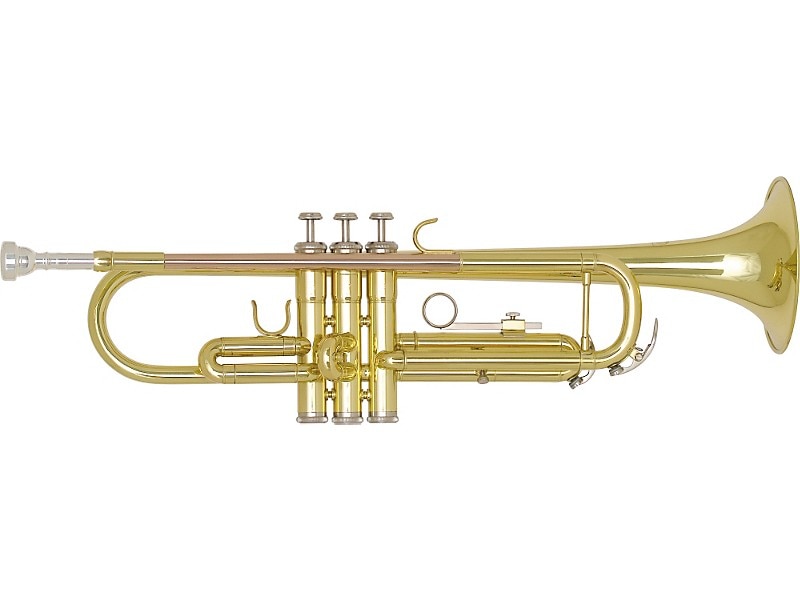 Browse our complete selection of student trumpets.
Student Trombones
If you're on the prowl for a trombone, you may have noticed that prices rise sharply once you leave the bargain-basement category. However, you can still find a great value without serious compromises in durability and playability with the Etude ETB-100 Series Student Trombone. The ETB-100 comes student-ready with a 12C small shank mouthpiece and a case.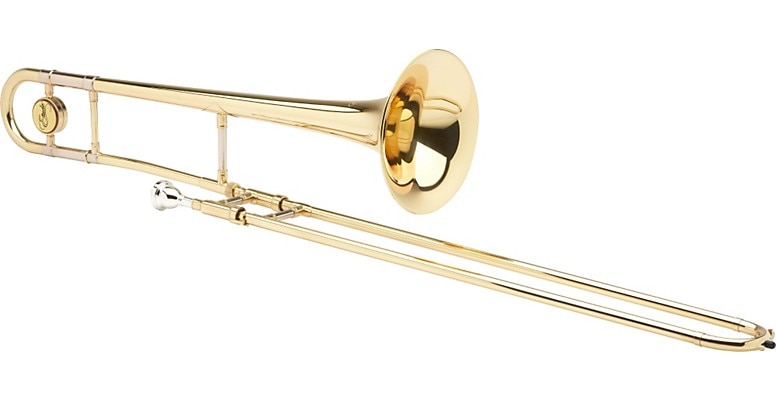 Browse our complete selection of student trombones.
Student Saxophones
Championed in our customer reviews for its warm tone and solid craftsmanship, the Etude EAS-100 Student Alto Saxophone is tough to beat in the starter sax category. Its braced bell and all-around construction is designed for durability. An excellent value, it comes complete with a mouthpiece, cap, and ligature. Saxophones are mechanically complex by nature, and if it's not well regulated or set up improperly, it will be difficult if not impossible for a student to play. Unlike a student instrument bought off Craigslist, the Etude EAS-100 is fully regulated and set up the moment you pull it from the box.
Note: Be sure to check that an alto sax is what your student needs and not a tenor sax or soprano sax (both of which Musician's Friend also stocks in many different models).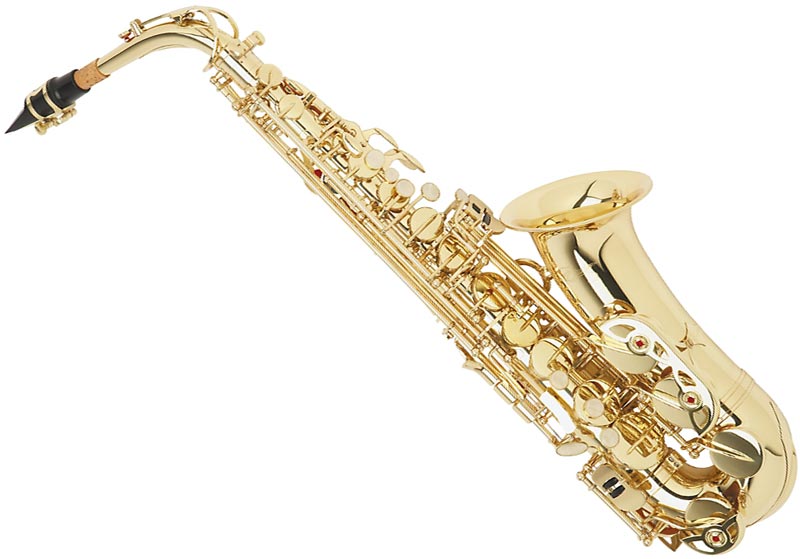 Learn more with our expert Saxophone Buying Guide.
Browse our complete selection of student alto saxophones.
Student Clarinets
Picking up a starter clarinet doesn't have to be an ordeal, especially with the Prelude by Conn-Selmer CL711 Bb Student Clarinet. This highly rated premium student clarinet offers sturdy construction with a hard rubber body that produces a wood-like sound without the maintenance and humidity issues that can affect wooden clarinets. For students getting their start, the CL711 has a generous .583" bore that helps produce a pleasing tone. It comes with everything the student needs including a case, mouthpiece, cap, ligature, and care products.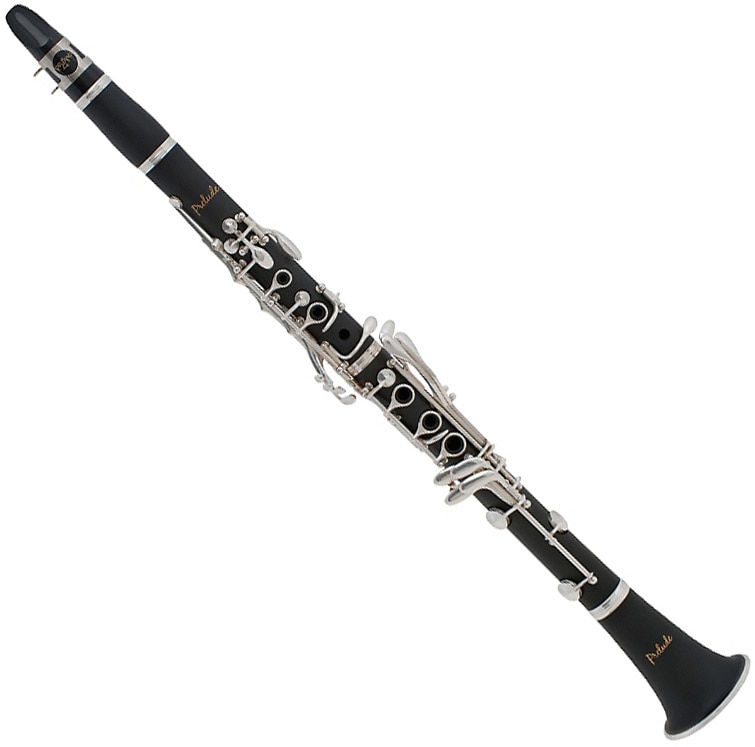 If your student musician is learning the clarinet, consider the Prelude by Conn-Selmer CL711 Bb Student Clarinet model. It's designed to allow beginners to produce a pleasing tone and its hard rubber body eliminates the maintenance hassles of wooden clarinets.
Learn more with our expert Clarinet Buying Guide.
Browse our complete selection of student clarinets.
Student Flutes
If your student is seated in the flute section, you'll want to make sure they have an instrument that is both easy to learn on and built to produce quality tones. The gleaming silver plated head, body, and foot of the Etude EFL-100 Student Flute are both beautiful and sturdy enough to hold up to student handling. The offset G key and C-foot are student-friendly features that ease the learning curve for young students with small hands. Complete with case and cleaning kit, this flute is a great buy, competing with flutes costing significantly more. Your student flutist will take a back seat to no one in the flute section equipped with the Etude EFL-100.
Browse our complete selection of student flutes.
Student Violins
When shopping for a starter violin, avoid the temptation to go for the lowest-priced model. There are plenty of cheaply made violins out there that are virtually unplayable and won't hold their tuning. Look for a better-quality student instrument such as the Cremona SV-175 Violin Outfit, Built with a solid spruce top and solid maple body and neck, it produces good tone and arrives properly set up for students. The outfit includes a Brazilwood bow and case with hygrometer to keep the violin in good condition. Fine tuners in the tailpiece allow the student to achieve concert pitch. Available in four sizes to match your student's stature and hand size.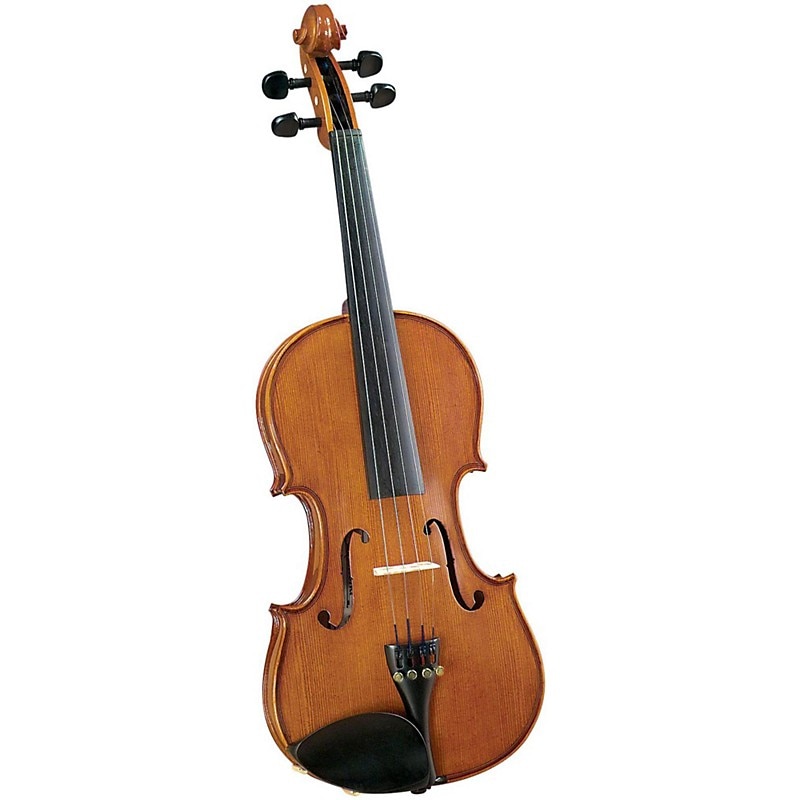 Browse our complete selection of student violins.
Student Cellos
If you're trying to find a cello that is high quality, low price, and designed for beginners, the Etude Student Series Cello Outfit is about as close as you're going to get. Again, there may be slightly cheaper options out there, but many of them cannot match this model's sound quality. The Etude Student Series Cello's features a laminated maple top with a solid maple neck. Its rugged construction makes it perfect for enduring the rigors of student treatment.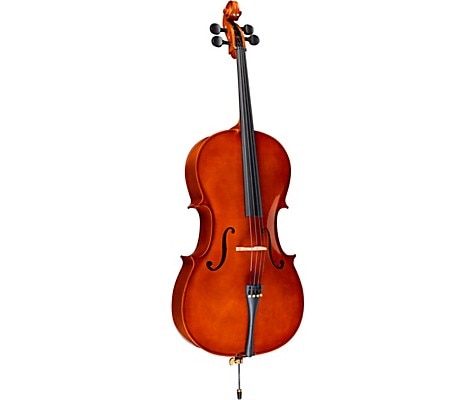 Etudent's Student Series Cello is a popular choice for music students because it produces quality sound at an acceptable price point.
Browse our complete selection of student cellos.
Student Snare Drums
The Pearl SK-910C Snare Drum Kit has been redesigned to minimize weight and overall size, and for students who cart these instruments around all day, that's just what the doctor ordered. This well-rated beginner set is easy to carry with the nylon backpack case that's included. The Pearl SK-910C is a 14"x5" steel snare drum with a simple to use snare strainer and easy tunability. This drum is equally at home in the concert band or as part of a full drum kit, with both sensitivity and projection for both settings. The SK-910C is a great choice for the beginning percussionist.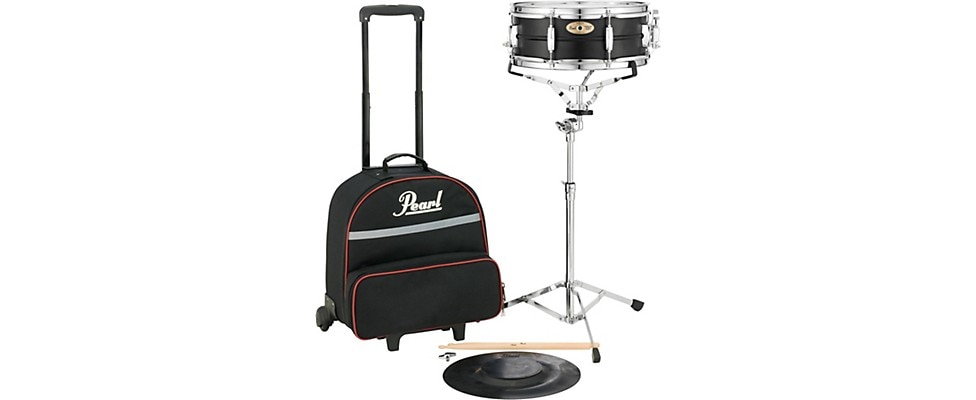 Browse our complete selection of educational snare drum kits.
Student Marching Band Snare Drums
While the SK-910C Snare Drum makes a great concert instrument or addition to an ordinary drum set, when it comes to the marching band, the Pearl Competitor Traditional Snare Drum is a solid choice. Pearl's Competitor Series marching snare drums are perfect for the beginning player as well as more accomplished musicians. The Competitor Series' shells are made from mahogany and covered in a brilliant white finish. The drum has 10 high-tension lugs in die-cast zinc for even tuning. The 1.6mm steel hoops enhance strength and durability. In order to march with the drum, you'll have to order the carrier separately, but other than that this drum, comes ready to play.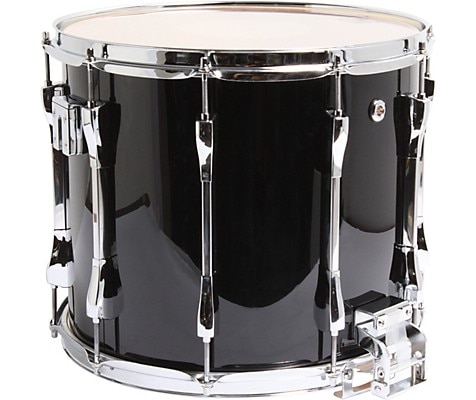 Learn more with our expert Beginners Buying Guide to Drums & Percussion.
Browse our complete selection of marching snare drums.
Student bell & percussion kits: Save on full sets
Educational mallet and percussion sets offer solid savings compared to buying all the components separately. Percussion kits such as the Pearl PL910C offer the student a complete set of quality instruments at a price parents can afford. This very portable outfit transits easily between home and school in the included rugged bag with wheels. It houses a bell set, mallets, tunable practice pad, bell and pad stand, snare drum, drum sticks, and a music holder.
The Pearl PL910C represents great value when it comes to equipping beginning student percussionists.
Browse our complete selection of mallet instrument and combination kits for students.
Still need help?
If after reading this guide you'd still like some advice on choosing the best beginner-level student band instruments, call one of our friendly and knowledgeable Gear Heads. We will make sure you find the right instrument for your student's groove and your budget.