Whether you're a beginner looking for a student-quality instrument or an experienced professional, you'll find the band & orchestra instruments and accessories you need at Musician's Friend. Check out our extensive selection of brass, woodwind, orchestral, marching, concert and children's instruments.
Brass
Woodwind
Orchestral Strings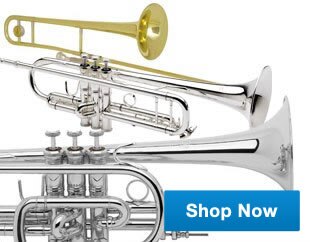 Brass instruments are divided into two categories: valved brass–including trumpet, French horn, euphonium and tuba; and slide brass–like the trombone. No matter which type you choose, you'll find a wide variety of both at Musician's Friend.
Finding the right woodwind instrument is easy at Musician's Friend. We carry the entire family of saxophones, flutes, piccolos, clarinets and double reed instruments. Players can easily move between most woodwind instruments because the key/fingering systems are very similar, making woodwinds a versatile choice.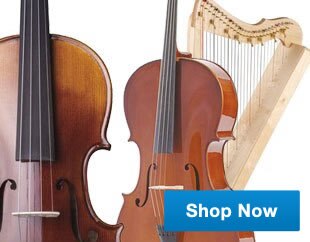 Look no further than Musician's Friend for your Band & Orchestra needs. We carry a vast selection of orchestral strings like violins, violas, cellos, double basses and harps, as well as orchestral accessories, including bows and rosin.
Brass Accessories
Woodwind Accessories
Marching Band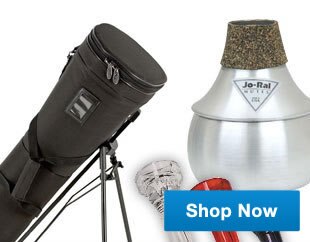 Whether you need to replace your mouthpiece or are looking for a mute to soften your sound, we've got you covered. We carry many common brass instrument accessories and replacement parts, as well as stands and cases.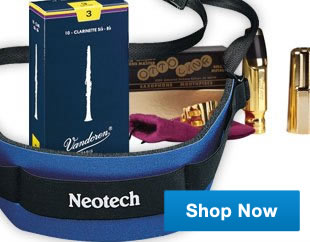 Even when they're well taken care of, reeds don't last forever. Not to worry–at Musician's Friend, we carry reeds, double reeds and other woodwind accessories such as care and cleaning products to keep your instrument in top condition.
It wouldn't be a football game without the marching band. We'll help you put on a great halftime show, supplying you with marching instruments, accessories and color guard supplies. Let Musician's Friend supply the marching equipment; you provide the entertainment.
Concert Percussion
Marching Percussion
Classroom & Kids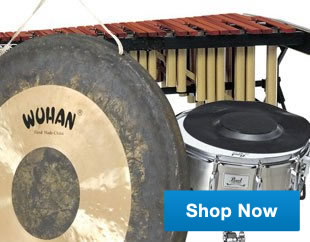 The list of concert percussion instruments is long and varied and so is our selection. From drums, tambourines and xylophones to cymbals, gongs and accessories, we have the right instrument for your Band & Orchestra needs.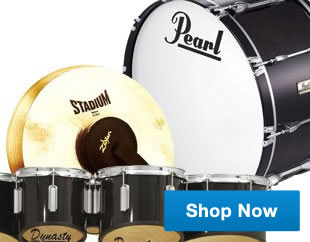 You'll find all your drum line equipment at Musician's Friend. We carry a wide variety of marching percussion, including drums, drum carriers, mallet percussion, marching percussion accessories and more.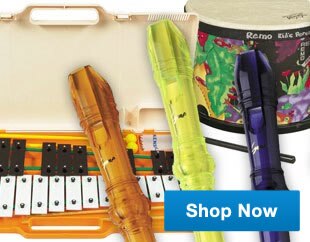 Kids love to make music! It's fun to play simple rhythms on rhythm sticks and hand drums or basic melodies on our kid-friendly recorders and xylophones. Check out our entire selection of children's instruments and instill a love of music at an early age.